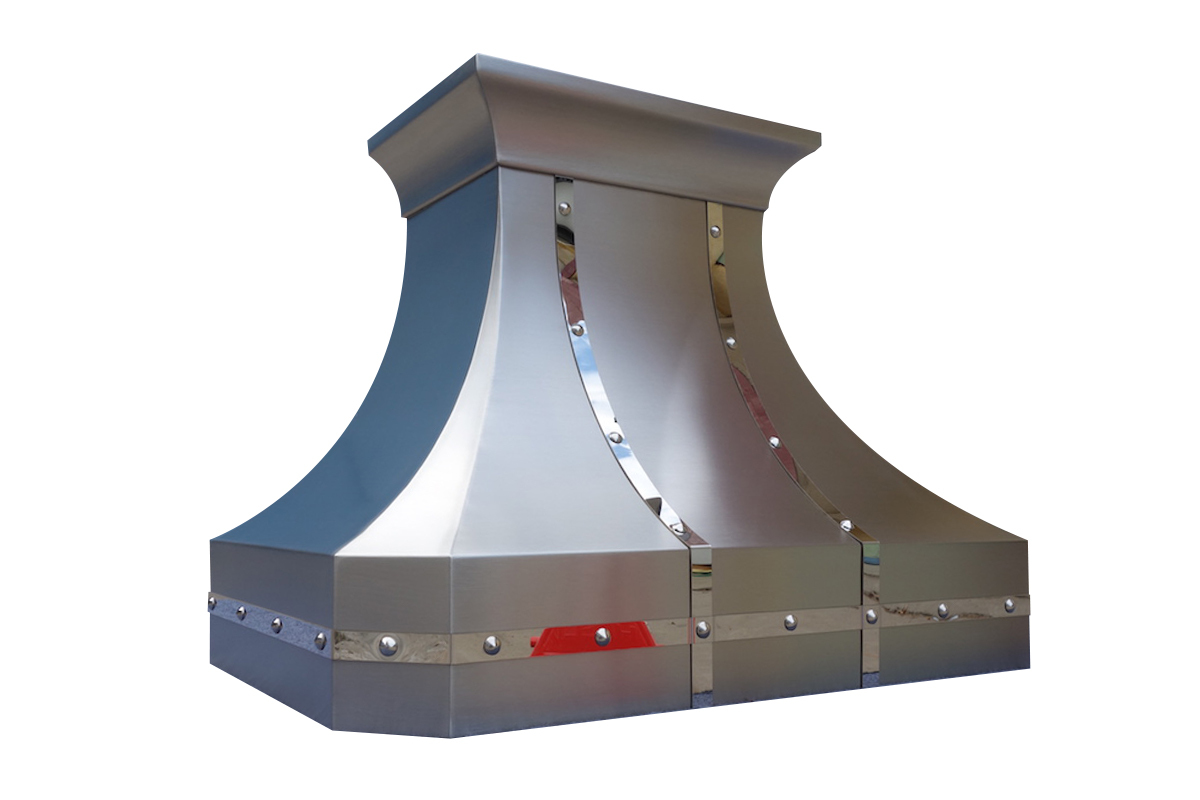 What can I customize?

Size: Choose from set options or enter custom dimensions

System: Motor-fan, light switches, filters, & liner options

Mount: Choose between wall mount or island mount

Color: Select from our choices of colors: light, medium, or dark

Texture: Various texture options are available to you

Custom: Customize the hood to your exact specifications
Only royalty can describe this range hood. The Stainless Steel "Regal" design is optimized for kitchen ventilation and also has an intricate styling. Matches well with modern kitchens but also can match more vintage designs with its vertical and horizantal body straps. Other straps and rivets can be added to this custom piece to fit your needs.