Choose From 8 Different Colors
Our craftsmen at CopperHoods now offer custom attractive, sleek and functional powder-coated range hoods. Stainless steel powder coating finishes are applied with a spray gun and placed in a curing oven that helps thicken the coating making it stick and give off its signature sheen. We finish range hoods in a wide selection of fun colors from navy blue to eggshell white.
Cooking in Style
Custom Finishing
Each hood is given a shiny, sheen finish to stand out even more in your dream kitchen

Variety of Colors
Our starting powder coating selections include 8 color choices with more coming in the future
Enhanced Durability
Each hood is placed in a curing oven to make the paint stick permanently and shine brighter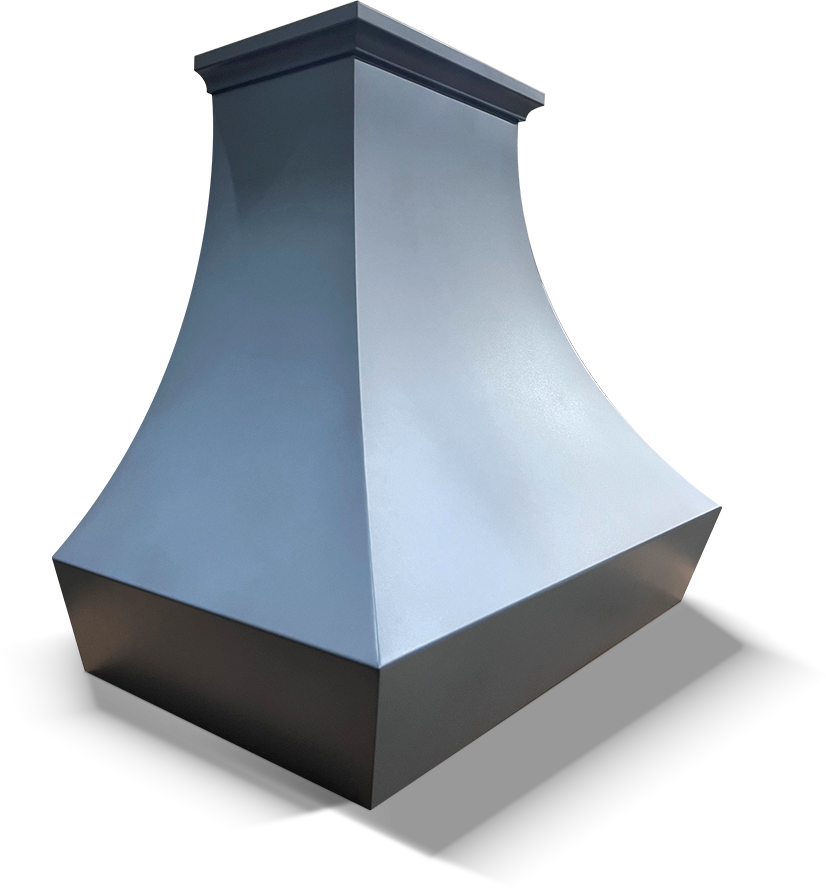 Enhanced Protection
Not only does powder coating make your new range hood look beautiful, but powder coating can also enhance its durability and add an extra layer of protection. Powder coating resists corrosion from rust and other chemicals boosting your range hoods longevity. Maintenance with a powder coating is kept to a minimum saving you time and money in the long run.
A Safe Finish For Your Range Hood
Range hoods require special finishes because they function in your kitchen and are close to your food. Traditional finishes often contain harmful volatile organic compounds which pose a risk to humans. Our powder coatings follow all regulations to keep you and your family safe from toxic fumes and harmful chemicals.
Shop Now