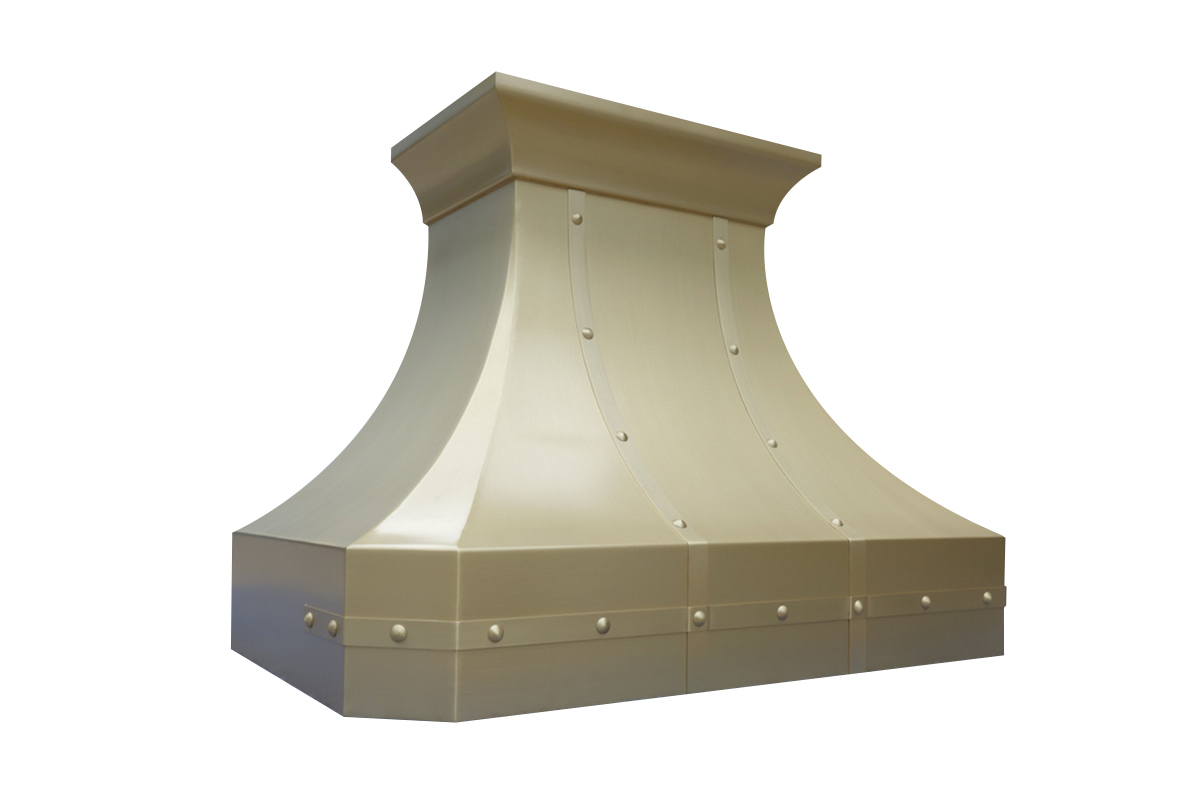 What can I customize?

Size: Choose from set options or enter custom dimensions

System: Motor-fan, light switches, filters, & liner options

Mount: Choose between wall mount or island mount

Color: Select from our choices of colors: light, medium, or dark

Texture: Various texture options are available to you

Custom: Customize the hood to your exact specifications
The "Regal" brass vent hood will make your kitchen look like royalty. The metal straps on this design break add another complex element to the structure of this style. Add other accessories or modify the color, size, or texture to make the range hood to match your dream kitchen.
Free shipping if ordered in the United States.