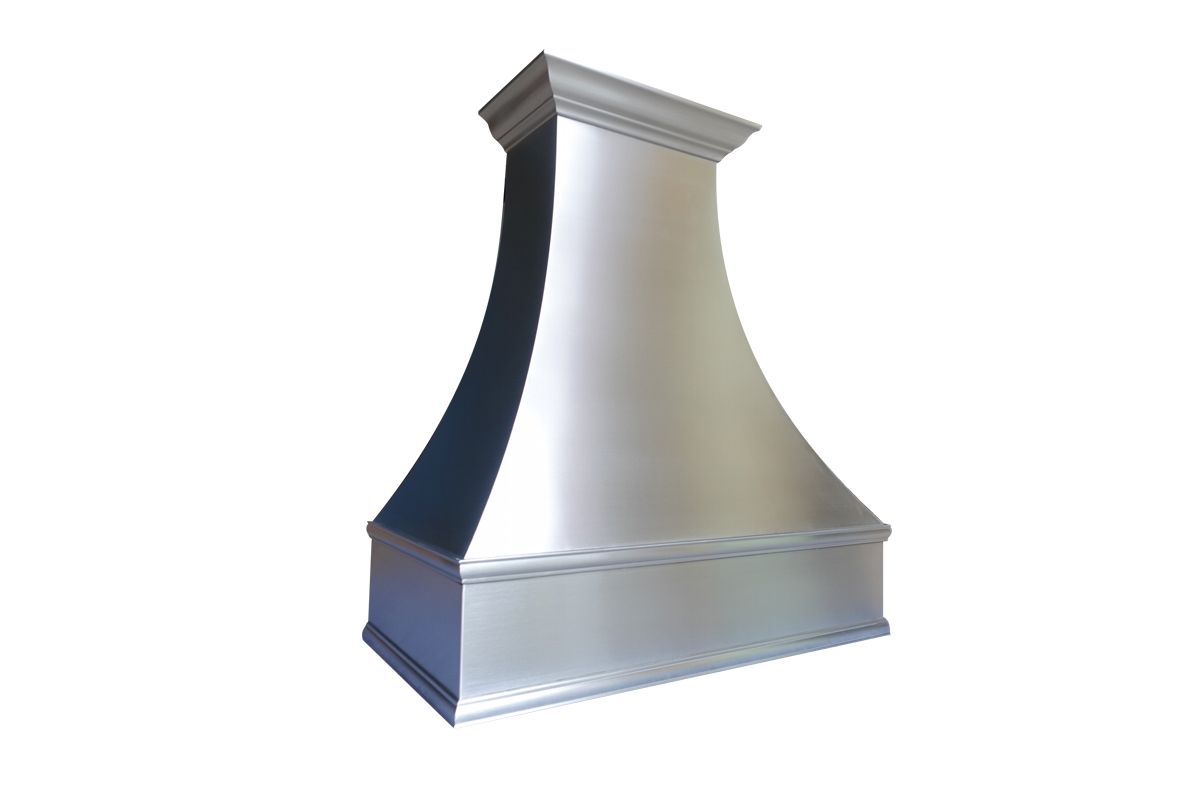 What can I customize?

Size: Choose from set options or enter custom dimensions

System: Motor-fan, light switches, filters, & liner options

Mount: Choose between wall mount or island mount

Color: Select from our choices of colors: light, medium, or dark

Texture: Various texture options are available to you

Custom: Customize the hood to your exact specifications
Federal style crown, early American apron, accentuating straps and rivets, and a stainless steel design all come together to complete this Vancouver range hood. Kitchen ventilation design to maximize air collection while also providing flexibility with your kitchen cabinets. Both separate from your kitchen cabinets and also cohesive in the design we can modify this piece to whatever you are looking for. Free shipping in the U.S.A.