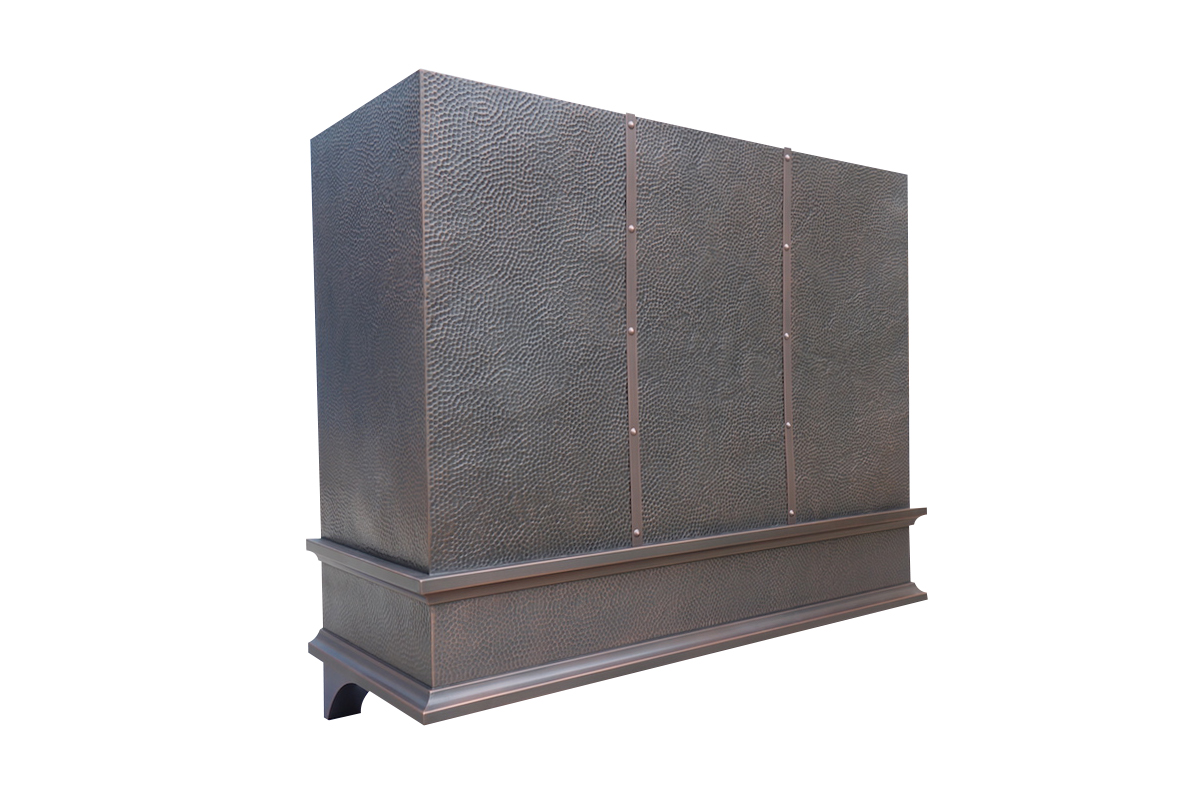 What can I customize?

Size: Choose from set options or enter custom dimensions

System: Motor-fan, light switches, filters, & liner options

Mount: Choose between wall mount or island mount

Color: Select from our choices of colors: light, medium, or dark

Texture: Various texture options are available to you

Custom: Customize the hood to your exact specifications
The "Minneapolis" comes in a unique block shape for a little geometric flair. This elegant copper range hood is a great choice for your modern kitchen designs Bold moulding and a unique apron can break up the minimal top for the right visual balance. The "Minneapolis" is shown here in an antique copper patina with a soft-hammered apron, contrasting the smooth body. If you are starting your own kitchen remodel, or building a new home from the ground up then consider customizing your own copper hood today.