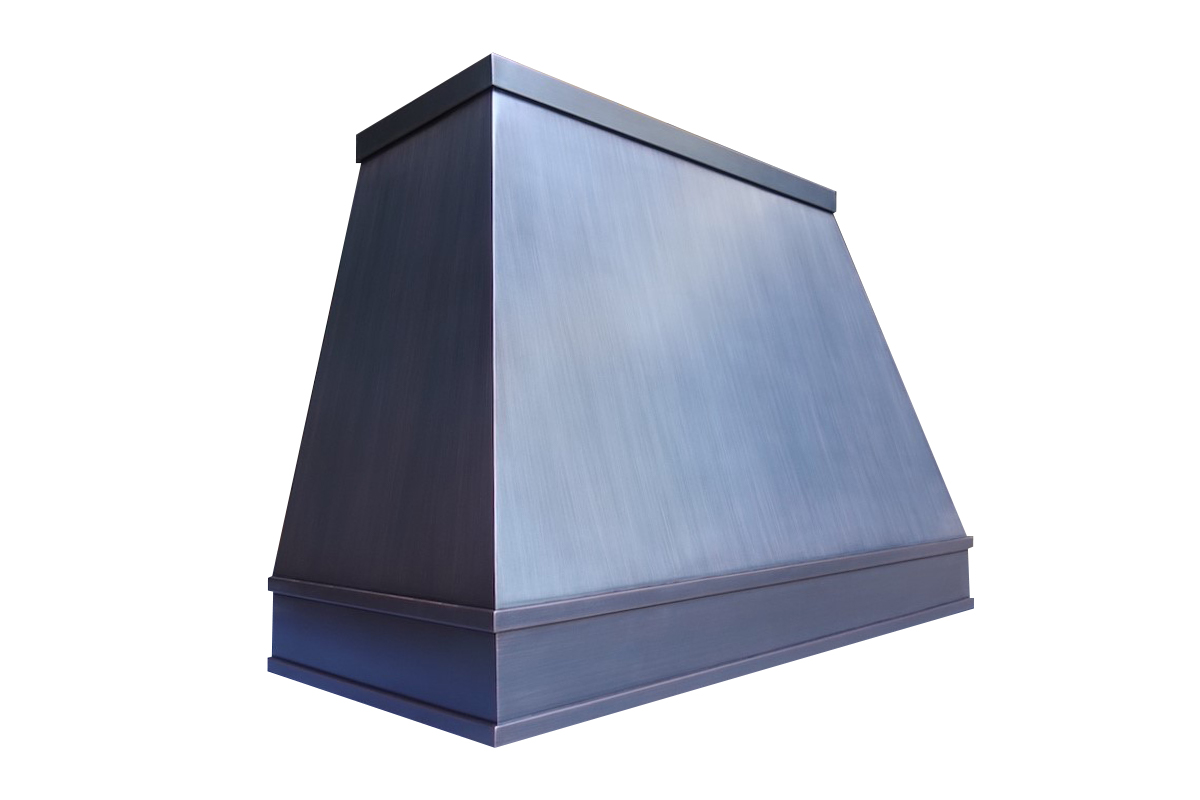 What can I customize?

Size: Choose from set options or enter custom dimensions

System: Motor-fan, light switches, filters, & liner options

Mount: Choose between wall mount or island mount

Color: Select from our choices of colors: light, medium, or dark

Texture: Various texture options are available to you

Custom: Customize the hood to your exact specifications
A brand new addition to our product line. Our "Columbus" copper hood possesses a simple yet elegant design. The square trim on the crown and apron gives this simplistic hood a more stylish look, perfect for any rustic style kitchen. The "Columbus" hood featured here has a smooth body and smooth apron. Accents such as custom straps and rivets are available to give your custom hood a little more visual flair. There are also multiple textures to choose from to further customize your hood.
Free shipping on orders in the United States.