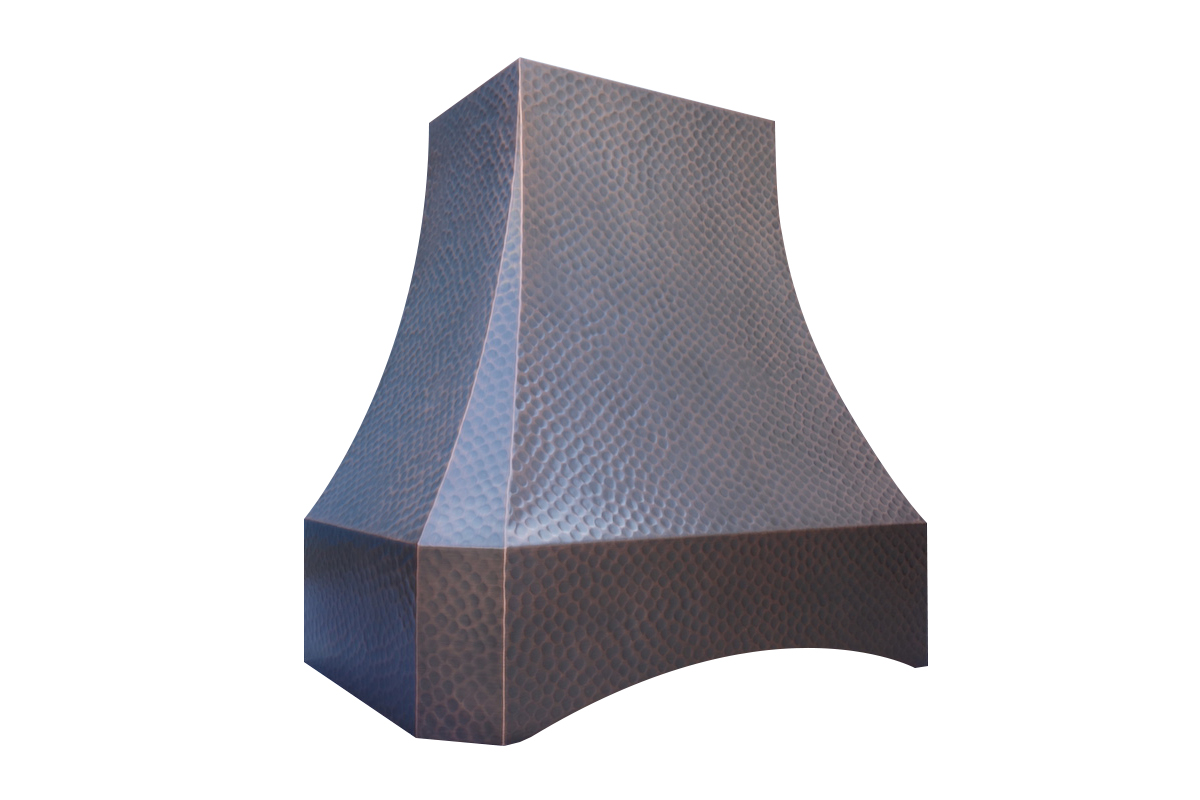 What can I customize?

Size: Choose from set options or enter custom dimensions

System: Motor-fan, light switches, filters, & liner options

Mount: Choose between wall mount or island mount

Color: Select from our choices of colors: light, medium, or dark

Texture: Various texture options are available to you

Custom: Customize the hood to your exact specifications
If we were forced to choose, we would consider the "Dallas" to be our most elegant copper range hood. The arch is simple but adds so much to the design of this hood. Want it with a crown? No problem; give us a call to discuss your options. The "Dallas" copper range hood shown here was customized with an Antique Copper finish, and soft-hammered apron. The "Dallas" also looks stunning in our gunmetal color, or the natural copper color. Either way, we love this copper hood and we know it'll look great in your kitchen. Start customizing today.