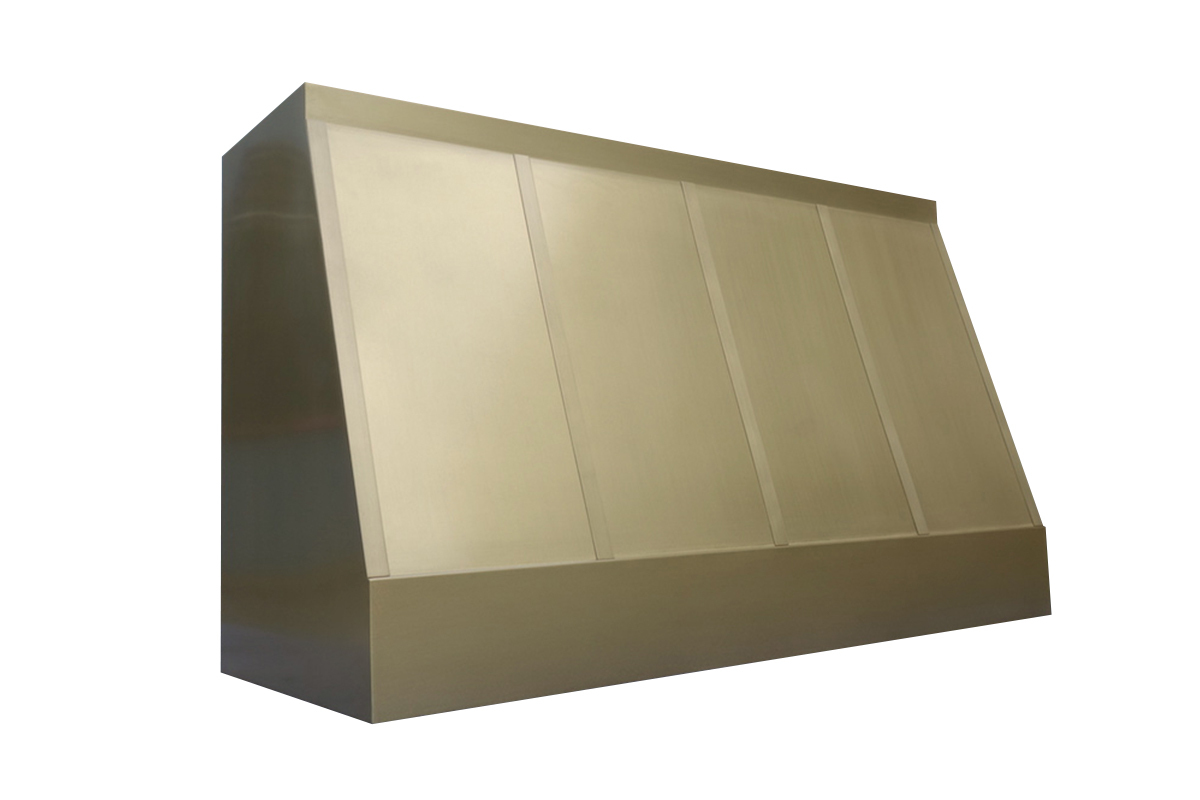 Can't Decide? Order Chipset Samples.
All Good In The Hood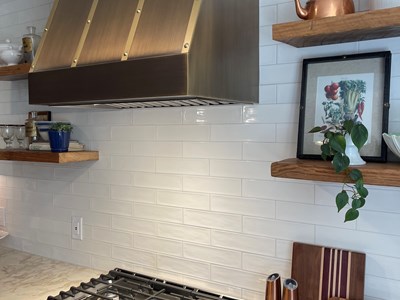 Houston in Light Antique Brass with Brass Straps/Rivets
This is the Houston hood in light antique brass with smooth texture and brass straps and rivets. It's 30 in. wide and 27 in. in height. I ordered this with the liner and 390 cm fan included to fit our rectangular duct. This is the second hood we've ordered from CooperHoods (the first was the NewOrleans in bright copper and we got so many compliments on it.) Overall, I like the traditional look of this hood and the finish on the brass is a perfect fit for the look we were going for. It's not as much of a show stopper as the copper hood we had in our previous kitchen, but I think that's due to the traditional style and placement in this kitchen's design. Taking one star off because when everything arrived, the liner was bent and our installer had to fix it before making it fit into the hood. I emailed customer service about it but never received a response. We made it work though. Otherwise, pleased with the quality and look.