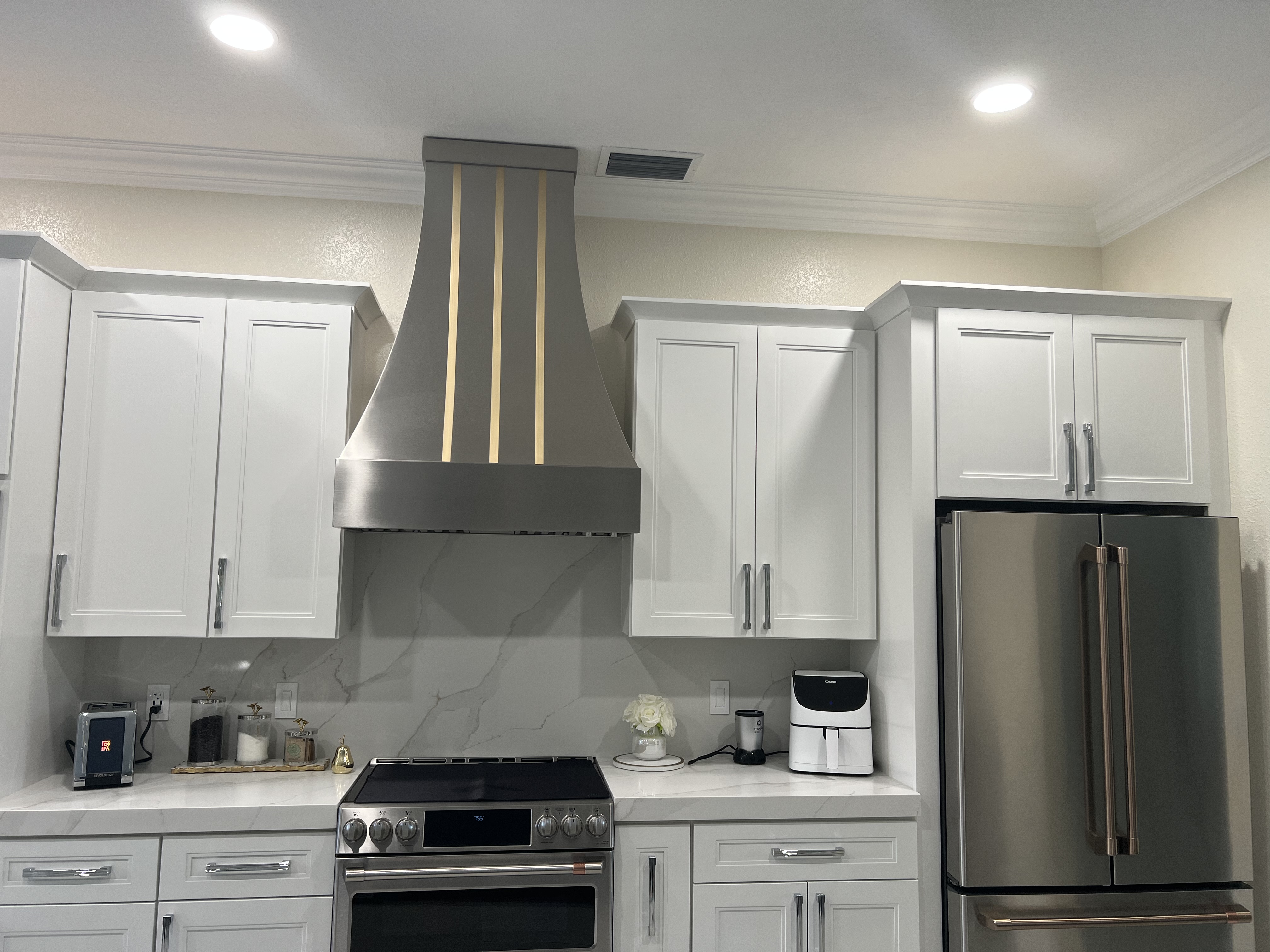 "Charlotte" Stainless Steel Hood with Gold Brass Straps
The "Charlotte" stainless steel hood features a long, concave shape for a sleek look. The ceiling-mounted range draws the eye upward using contrasting, brass straps. Our client tastefully mixes silver, gold, white and gray in this contemporary-modern kitchen. The "Charlotte" style range hood caters to contemporary, modern, traditional and southern-style kitchens. Choose from several color and finish options for the "Charlotte" design.
American-Style Vent Hoods
Copper Hoods encapsulates the style of different US cities with our American collection. We designed the "Charlotte" hood with the city's elegance in mind. The range hood features a simple, yet classic design. From traditional and rustic to modern and industrial, we craft range hoods for every interior style. Cities featured in our American Collection include New Orleans, Los Angeles, Chicago, Washington D.C. and more!