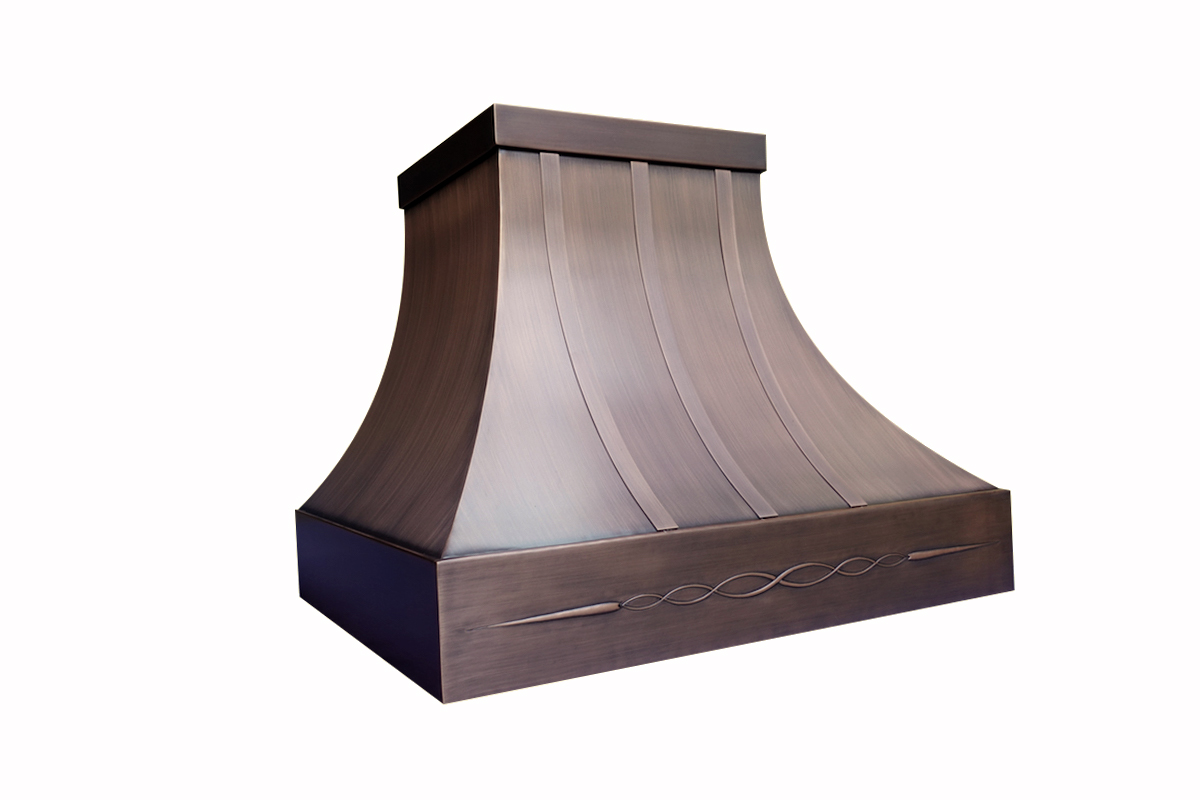 What can I customize?

Size: Choose from set options or enter custom dimensions

System: Motor-fan, light switches, filters, & liner options

Mount: Choose between wall mount or island mount

Color: Select from our choices of colors: light, medium, or dark

Texture: Various texture options are available to you

Custom: Customize the hood to your exact specifications
The "Charlotte" copper hood has a classic American design that can work in both traditional and modern kitchens. The graceful curves of the "Charlotte" can be customized to match the design of your kitchen. The range hood pictured here features an oil rubbed bronze colored finish, and three custom placed straps adding a bit more charm to this modern-looking hood. Personalize your kitchen hood with over 100+ different customization options.