New Options for Copper Décor in Your Kitchen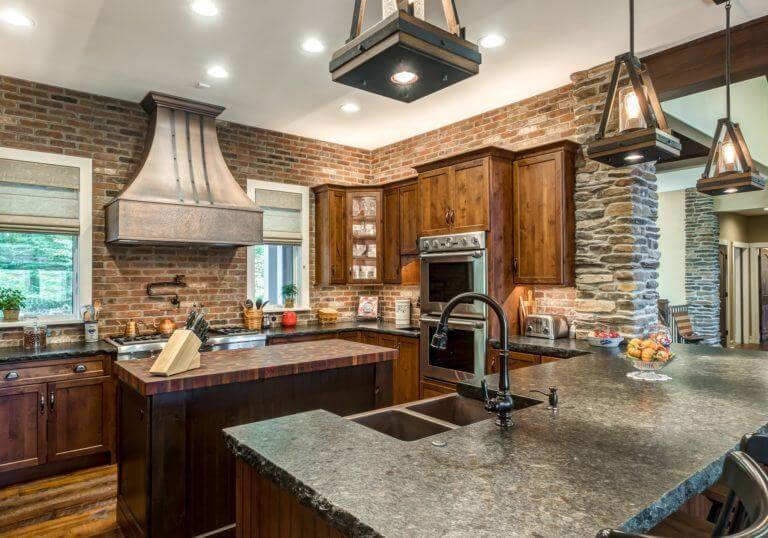 Copper is making a reappearance in homes across the country as property owners now choose the material for their kitchen redesign. You might have recently discovered that copper can have a lasting impact in your kitchen space, and you now want to learn more about the latest options available for your home. Our team at Copper Hoods has helped many homeowners choose copper décor pieces for the heart of their homes. In this new post, we'll explain the latest ways to integrate copper within your kitchen décor.
Custom Copper Range Hoods
Your range hood might seem like a functional element of the house that has little to do with the home's design style, but nothing could be further from the truth. The size of your range hood means it's often one of the first things that visitors will see when they enter the kitchen. Now, many homeowners are choosing a copper finish for their range hoods to deliver an immediate strong impression that will last. Copper is a great choice for your range hood because it can match any classic or modern décor in the kitchen. That means the material can easily be integrated to add a stylish appeal to your kitchen space. Remember to consider your full range of copper material options. When selecting a range hood for your home, you'll be able to select from a number of finishes and styles to suit the space. For example, you might choose a matte finish for that modern look and a textured finish for integration with a classic design.
Copper Faucets
Your home kitchen faucet is a design element that can bring together the entire space. When you choose a material that adds little value to the décor, the feature immediately stands out from a design perspective. It's why it's so important to take your time and choose fixtures that blend with your updated design. Copper kitchen faucets are a great choice for the contemporary home because they can blend with both modern and traditional design styles to lend an air of elegance to the design.
Copper Sinks
Copper sinks are also now becoming more popular across the country thanks to their distinctive designs and significant functional benefits. A leading reason so many homeowners are selecting copper sinks is that they are offered in a range of styles to suit all homes. Whether you're looking for that distinct farmhouse-style sink or a double-bowl copper sink for the kitchen, you can find the perfect option. Copper is designed to be naturally scratch-resistant due to its protective patina, and so integrating copper sinks within your home can ensure your sink will retain its design appeal for many years to come. By turning to our experts at Copper Hoods, you can save time and money on the installation of copper kitchen products. To discover more about our company and our full range of services, call today for a consultation.