Copper Design Trends for 2019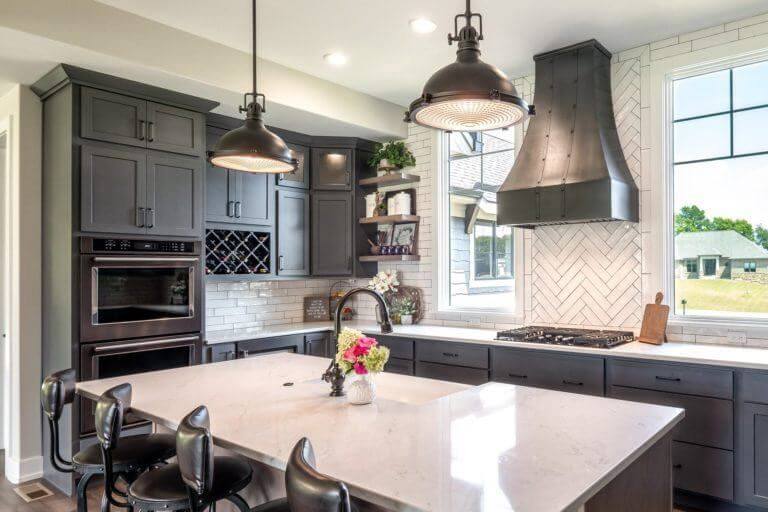 Copper is now one of the most popular design materials to be used in kitchen renovations across the country. Homeowners are requesting updated copper options to add a classic style to their home space. Our team at Copper Hoods has many years of experience in working with copper and integrating copper features in local homes. In this new post, we'll explore the 2019 marketplace and explain more about the trends that are set to grow in popularity.
Copper Fixtures
Copper fixtures are becoming more common as homeowners realize the significant benefit they can bring to the modern home. For example, copper faucets are being used because the material holds up well to scratching and etching. While the patina of the copper can be scratched, the scratch will fade away over a short period of time due to the unique composition of copper. It's why so many people are now choosing copper fixtures, which will retain a rustic style for years to come.
Copper Kitchen Range Hoods
When blended effectively with your home oven, copper kitchen hoods add a sense of style and elegance not found with many other potential additions to the home. Copper kitchen range hoods can be used in a number of locations in the kitchen space and are offered in various styles to accommodate your unique design preferences. Whether you prefer a ceiling hood or a cabinet hood, you'll find that copper kitchen range hoods are a great choice for integrating copper in your home in 2019.
Custom Shapes
Copper kitchen products are now also offered in a range of shapes. You can customize the unique shape of your range hood by turning to a specialist for copper kitchen options. They can help you to measure the size of your kitchen and review the style of your oven to ensure the right shape for the space.
The Benefits of Copper Kitchen Products
But before capitalizing on the trends and choosing your next copper addition to the home, it's important to explore why so many are now considering adding copper features. The benefits of copper kitchen products include:
It's Antibacterial
The antibacterial quality of copper means it's a great choice in the family home where germs and bacteria are a common concern. The material won't retain bacteria for more than a few hours, helping protect young family members from common health problems.
It's Easy to Maintain
Copper is a great option for low maintenance cleaning of commonly-used kitchen areas. Consider your home kitchen sink, for example. By simply cleaning your copper sink with soap and water you can ensure it retains its appeal for a long time.
It's Stylish
Beyond the functional benefits that copper brings to your home, there are also aesthetic advantages. Copper is a great choice for building classic appeal into your home décor. The product's style is considered timeless, ensuring you won't have to update the area for many years. It's the ideal time to consider your copper design options for 2019! To learn more, contact us today for a consultation.