Tips for Choosing the Perfect Copper Range Hood for Your Kitchen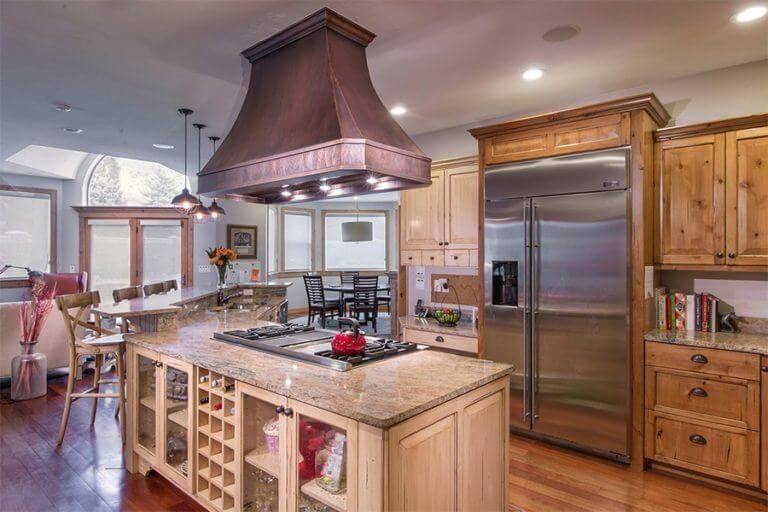 A copper range can add a classic design element to your home and can transform the kitchen space. But many homeowners struggle to determine which is the best style of copper range for their kitchen. Our team at Copper Hoods has helped homeowners throughout the region to choose quality copper ranges for their home. In this new post, we'll provide our expert tips for picking the perfect copper range for your kitchen.
Recognize the Importance of the Kitchen Hood
One of the first items to note when choosing a copper kitchen range hood is that the hood should serve a function first before taking in design considerations. The function of the kitchen should be the first thought in your mind, and this means you should consider how the hood will be used when you add it to your kitchen. By making this the priority when choosing your kitchen hood, you can ensure the product performs effectively for the years ahead.
Review the Copper Hood Styles
There are three particular styles of copper hood: wall-mounted, under-counter options, and roof hanging products. Each of the styles can bring unique benefits to your kitchen. Wall-mounted hoods are ideally hung above ranges that are set against the wall and will quickly remove grease and smoke from the kitchen space. Countertop copper hoods are the optimal choice when there is a cabinet above the range restricting the space. Ceiling-hanging options are perfect for homes in which the range is placed in a center island. Before choosing your new copper hood, make sure you review your kitchen space and consider your design options for the future.
Take the Features into Full Consideration
Beyond the style of the kitchen hood, there are also numerous features that you must take into consideration before finalizing your choice. For example, you will require a copper range hood that is rated 350 CFM or higher, to ensure optimal performance in your kitchen. Make sure that you also consider the airflow features within the range hood, as these features will determine how well the hood clears smoke and grease from within the kitchen space. Finally, make sure you learn more about the amount of noise the hood makes when in operation. Find out if the hood has different settings that can mitigate noise issues.
Match the Finish to the Home Space
The finish to your kitchen range hood should be a leading consideration in your choice. Do you prefer an aged copper finish or a simple finish that will blend with the rest of your kitchen décor? Review each of the finish options provided by your copper range hood manufacturer. Our experienced team at Copper Hoods is here to guide you in selecting the right copper range hood for your kitchen. To learn more about our company and the full range of options available for your home, please call us today.