Choosing the Right Patina: Options in Copper Vent Hoods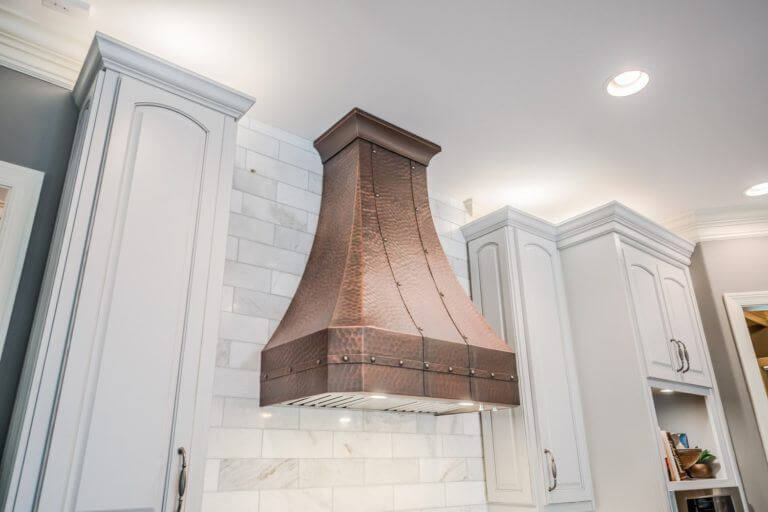 Copper is flexible, natural, and highly resistant to scratching, which makes the material a perfect option for use as a vent hood. But before choosing copper vent hoods, you should first learn more about how to select the right patina for your system. Our team at Copper Hoods works tirelessly to develop quality copper products. In this new post, we'll explain how to choose a patina for your copper vent hoods.
Natural Patina
Natural patina is the most common option for copper products in the home. It's the style of material that most people think of when they picture copper home additions. Natural color choices are the same color as a new penny. It's light and bright and can be hand-hammered to give a custom appeal that makes an instant impression in the home. One of the great benefits of a natural patina style is that even though it can stand out in the right kitchen space, it won't be overly imposing or draw attention away from your other kitchen elements.
Antique Copper Patina
The antique copper patina can be a great option for a kitchen space with a traditional or classic design style. The antique copper patina can appear darker than most other options on the market and can blend well with many brighter color designs in the kitchen.
Gunmetal Copper Patina
The gunmetal color option is an ideal blend of the antique version and is darker, whether it's a smooth, soft hammered or heavy hammered texture. This can be a perfect choice for kitchen vent hoods and sinks. The finish of the copper can be blended well with an addition of a gunmetal sink for a seamless aesthetic. These various patinas also work with wood accents, offering a combination that matches both traditional and modern design styles.
Working with Your Copper Specialist
Choosing that perfect patina for your copper vent hood means working directly with the Copper Hoods to review the full range of options available. Many copper companies have their own custom-styles in-house. Use the following tips within the process of choosing your patina:
Review Various Options
Review each of the options before making any decisions. Reviewing all of the colors and textures against one another will allow you to see how the material compares and provides a better idea of design styles.
Take Pictures of Home Elements
When reviewing the patina options, make sure you take pictures of the kitchen to see which colors will blend best within your home.
Discuss Maintenance
Some patinas require more maintenance than others, and it's important that you know the maintenance routine for the material before integrating the hood into your home. Take the time to discuss the full range of copper vent hoods with your copper experts at Copper Hoods. Our team has the expertise and the experience to complete exceptional work even in tight turnaround times. Call today to learn more.