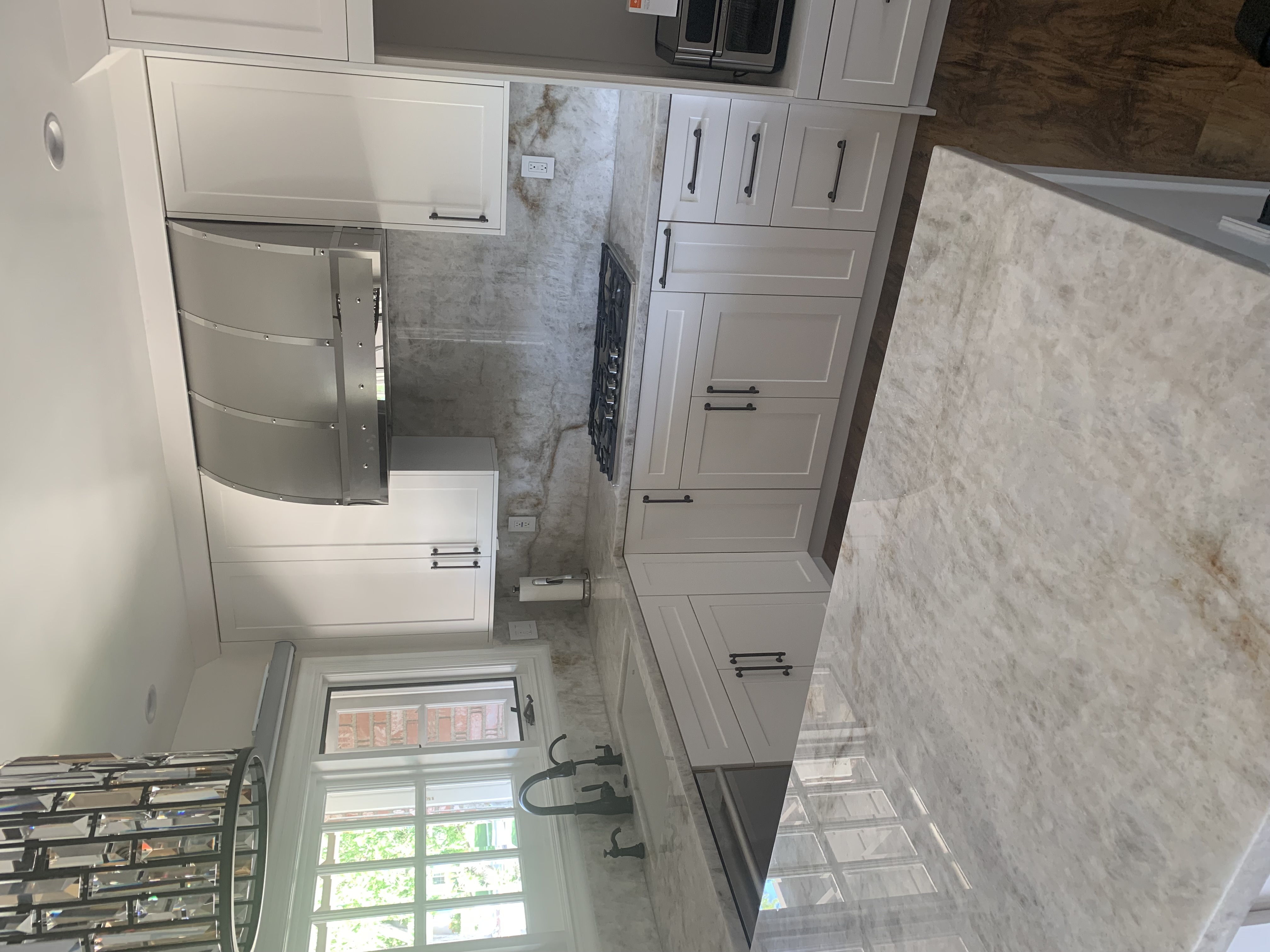 Buy Now!
"Atlanta" Range Hood with Sleek, Mirrored Straps & Rivets
This Modern-Contemporary kitchen features the "Atlanta" stainless steel range hood. Our client chose mirrored rivets and straps. The silver finish complements the geometric, crystal chandelier and countertops. Like the Atlanta hood, modern contemporary design uses monochromatic color pallets, clean lines, minimalism and captivates natural light. Customize our "Atlanta" stainless steel hood with custom straps, rivets and powder coatings.
Our client left a satisfied review: "We love our Kitchen Hood - the design, sturdy materials, personalized service and now the star of the show in our newly remodeled kitchen. Thank you!"
Inspiration for the "Atlanta" Range Hood
Copper Hoods was captivated by the post-modernist and contemporary architecture of Atlanta. We crafted the "Atlanta" exhaust hood using inspiration from the geometric, steel skyline. The remarkable personalities of various U.S. cities are translated into our American Collection. View our American-style vent hoods to see our take on popular cities like New York, Atlanta, Dallas, Los Angeles, Seattle and more!