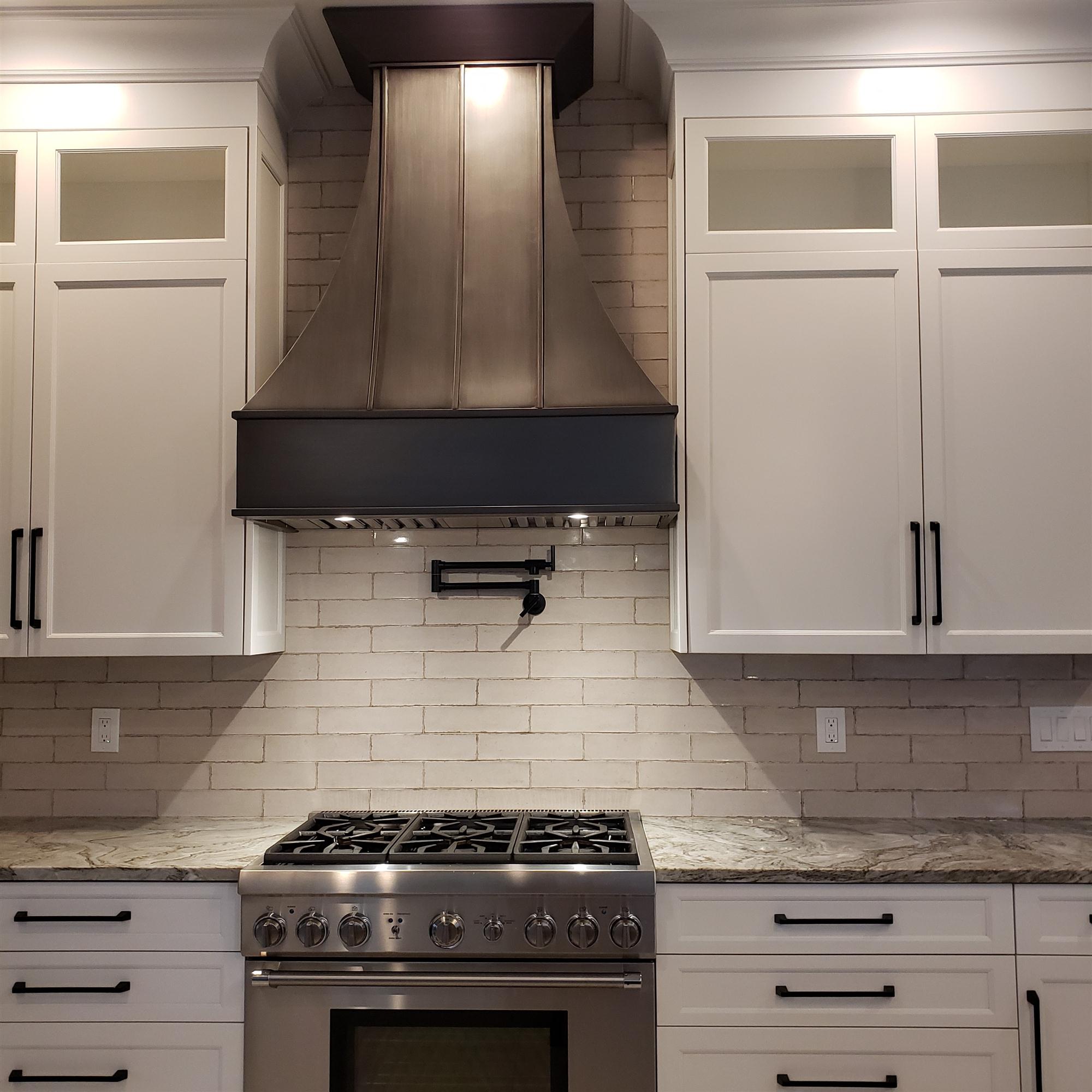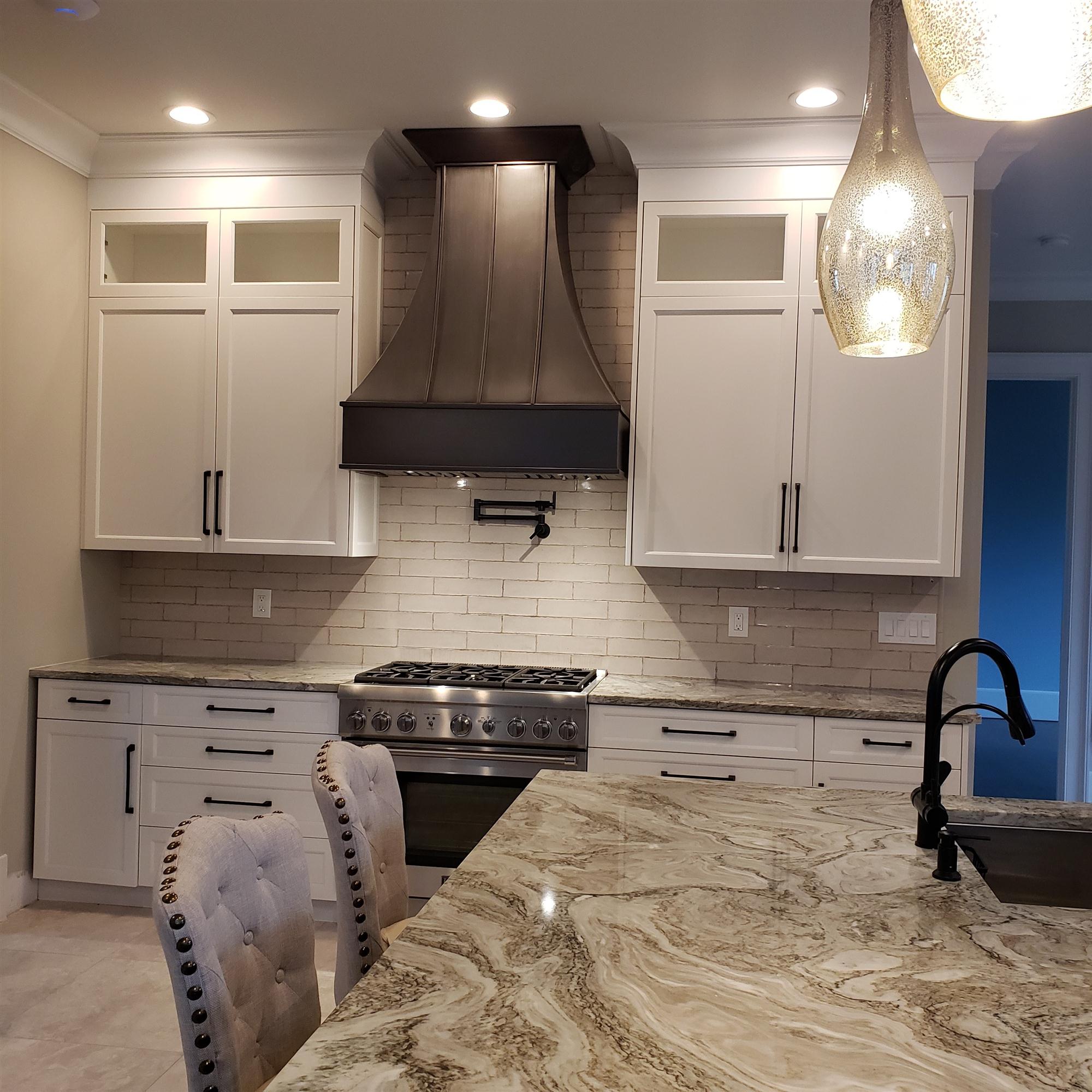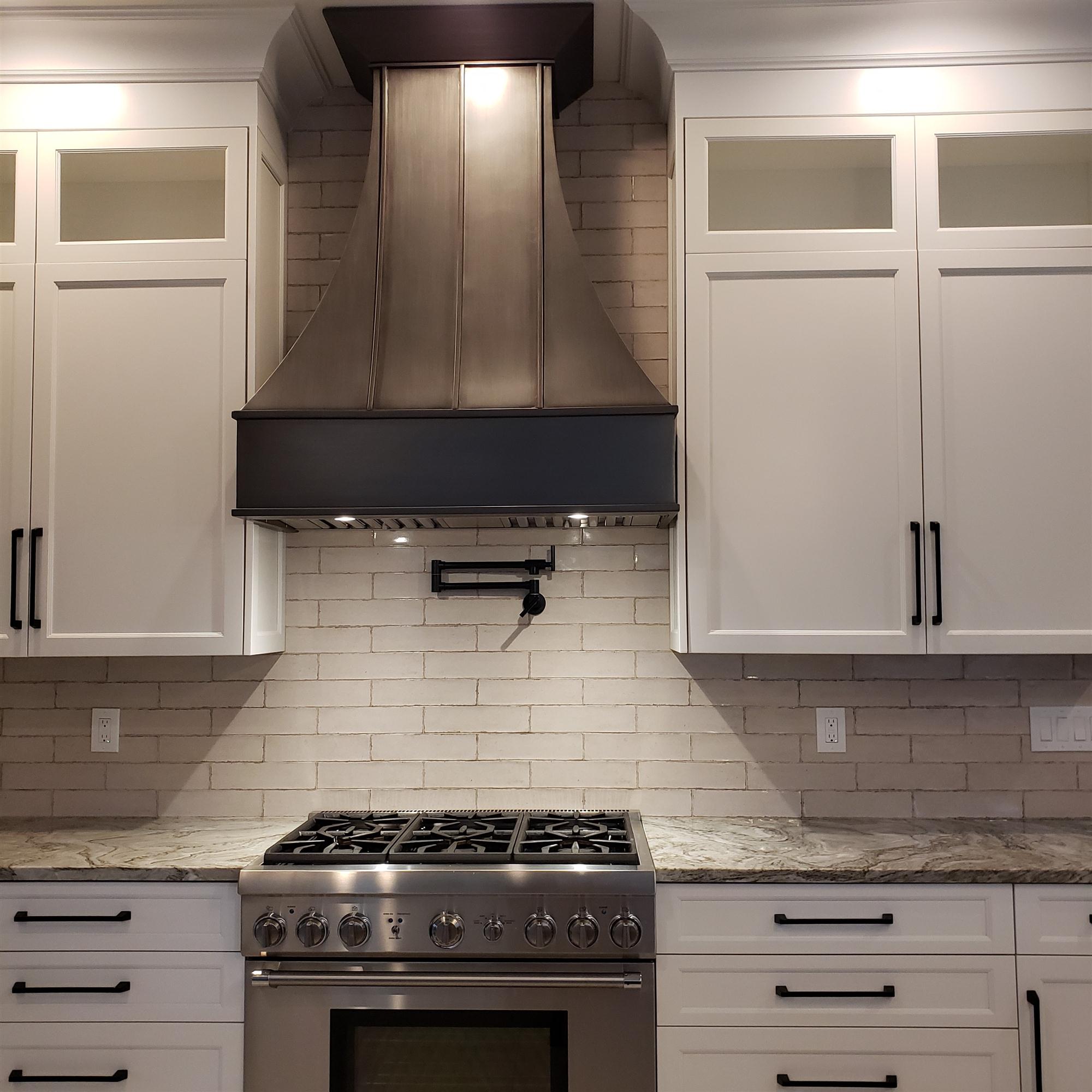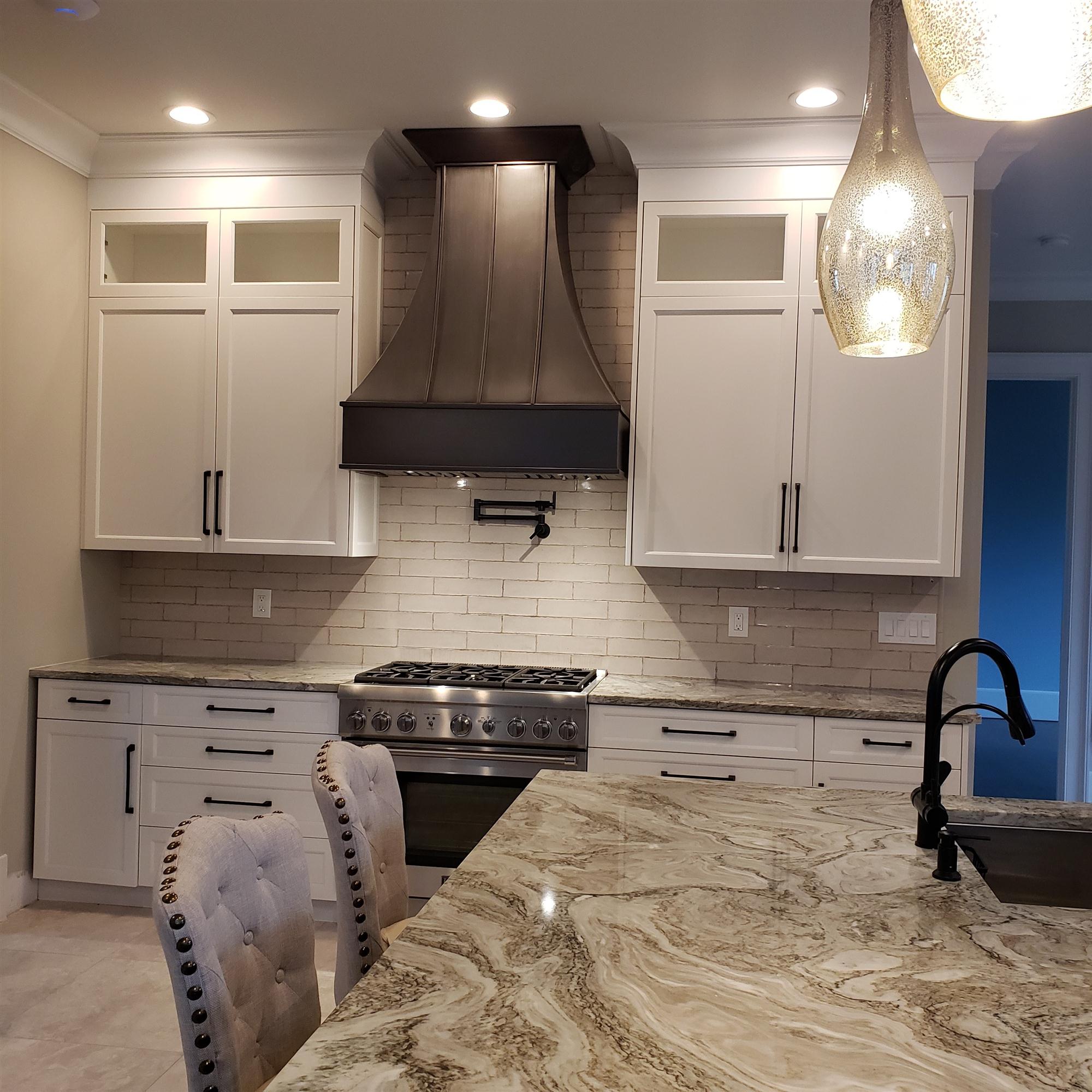 "Coral Gables" Dark Antique Copper Hood with Custom Straps
The simple yet bold design of this "Coral Gables" hood made it the "focal point" of this brand-new kitchen. The hood's copper color and custom straps contrast with the surrounding white space and compliments the brown accents of the kitchen's countertop and furniture. All our hoods are fully customizable with colors, textures, straps, rivets and aprons. Visit our customize page to start designing your unique copper hood to best fit your kitchen.
All hoods are made from 16 gauge, cold-rolled copper sheets. Because of our specialized welding method, we offer a quality product with a lifetime structural warranty. Our hoods are designed and manufactured to last for a lifetime.
See all of the design options we have available on our range hood customization page.
American Style Copper Hoods
Our designs in the American copper hood collection reflect the styles of the cities they are named after. Featuring cities like San Francisco, Boston, and Los Angeles, the American copper range hoods make use of the best and most unique American styles. Each hood has a wide range of customization including size, color, texture, and additional details such as straps and rivets. Check out our full collection of American-style stainless steel range hoods.
Read our customer reviews to see what others think of our hoods.