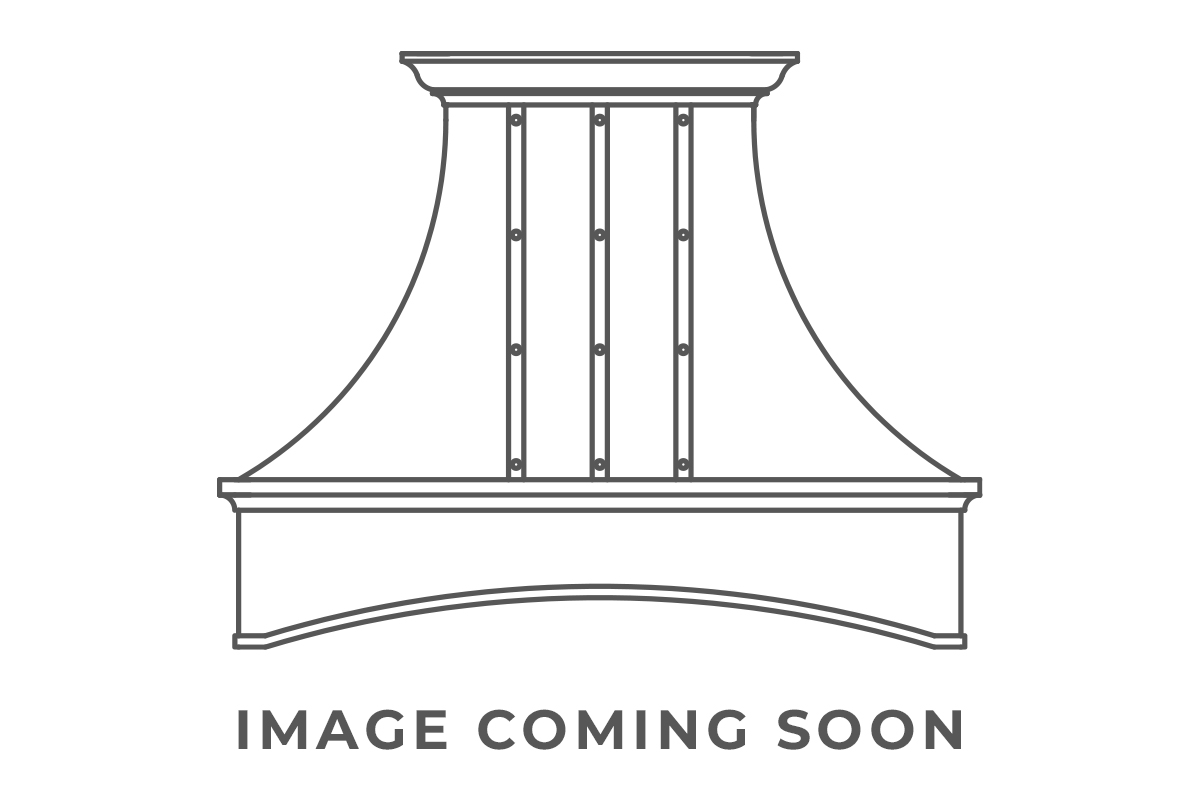 What can I customize?

Size: Choose from set options or enter custom dimensions

System: Motor-fan, light switches, filters, & liner options

Mount: Choose between wall mount or island mount

Color: Select from our choices of colors: light, medium, or dark

Texture: Various texture options are available to you

Custom: Customize the hood to your exact specifications
The "Denver" stainless steel kitchen vent hood shares a similar design to the Milwaukee and Parisian hoods. The arched apron contributes to the rustic elegance of the range hood design. The "Denver" will surely draw the attention of all your guests. This hood can be wall-mounted over a stove or island mounted on the ceiling if you have an island counter with a cooktop. Choose a smooth finish for a nod to your modern style, or go the more rustic route with a soft or hard hammered texture. Customize further with straps & rivets, an apron design, or both.