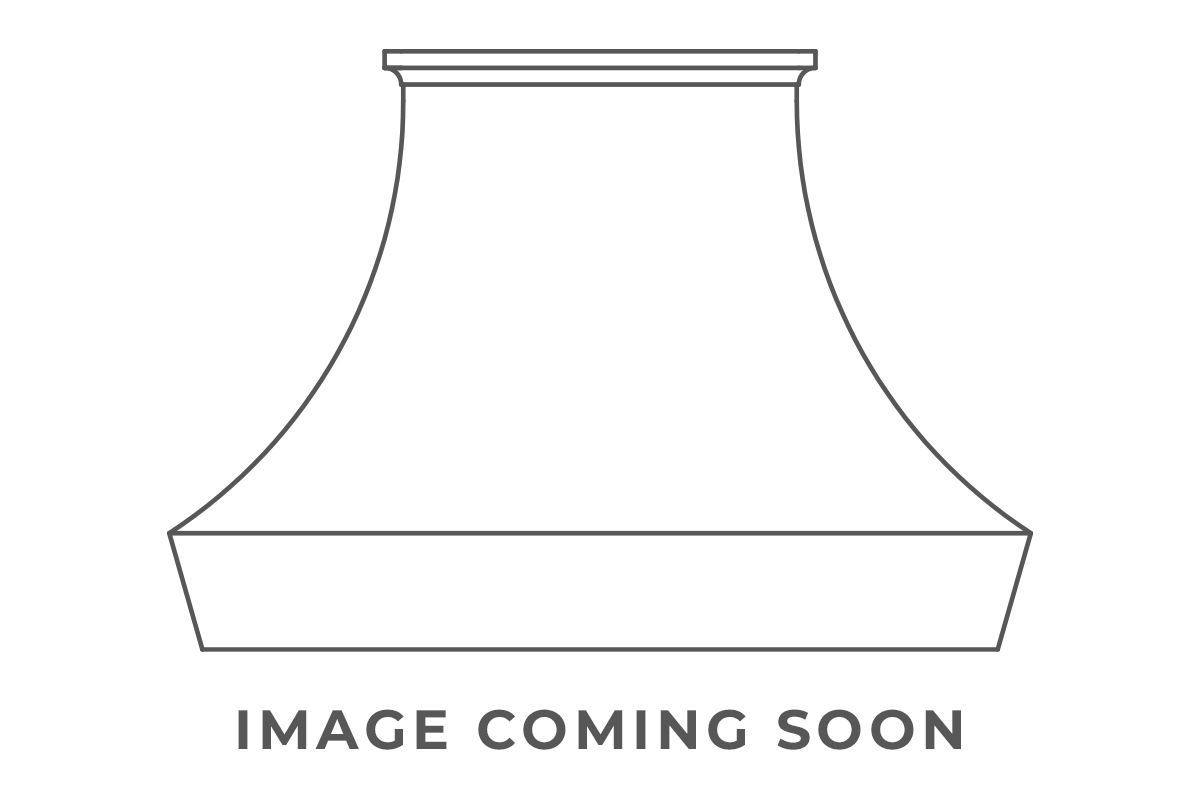 What can I customize?

Size: Choose from set options or enter custom dimensions

System: Motor-fan, light switches, filters, & liner options

Mount: Choose between wall mount or island mount

Color: Select from our choices of colors: light, medium, or dark

Texture: Various texture options are available to you

Custom: Customize the hood to your exact specifications
You choose what you want your "Phoenix" stainless steel range hood to look like. The experts at Copper Hoods will help you design the kitchen ventilation system which fits your needs. The Phoenix design is particularly attractive due to it's fluid design. Although the design may be simple, each curve and edge flow into each other to bring together your kitchen. Feel free to add trim, rivets, or straps to make your kitchen flow seamlessly. All orders in the U.S. receive free shipping.