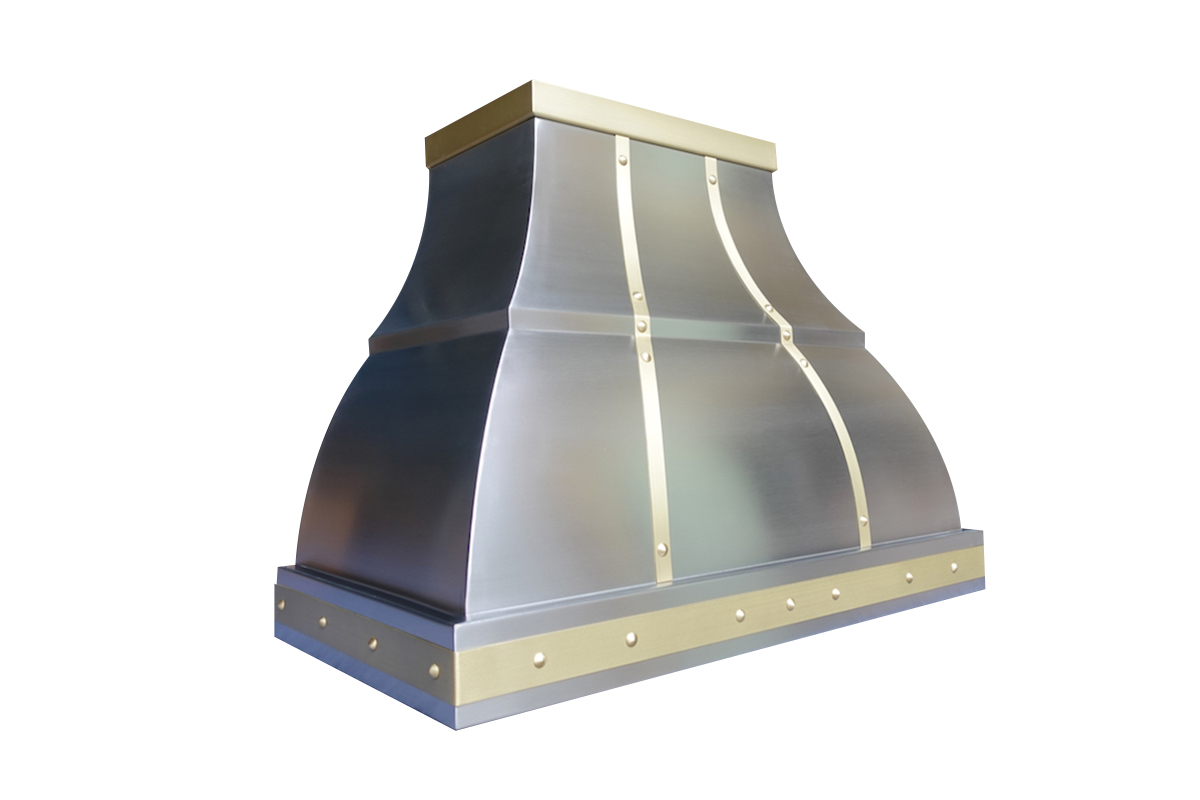 What can I customize?

Size: Choose from set options or enter custom dimensions

System: Motor-fan, light switches, filters, & liner options

Mount: Choose between wall mount or island mount

Color: Select from our choices of colors: light, medium, or dark

Texture: Various texture options are available to you

Custom: Customize the hood to your exact specifications
The curved architecture of the "Pittsburgh" design will complement curved structure of cabinets. The simple square crown adds a unique accent to your kitchen. If you want to change the trim or structure of the cabinet, our experts will work with you for your custom design. Free shipping for orders in the US.