Can't Decide? Order Chipset Samples.
All Good In The Hood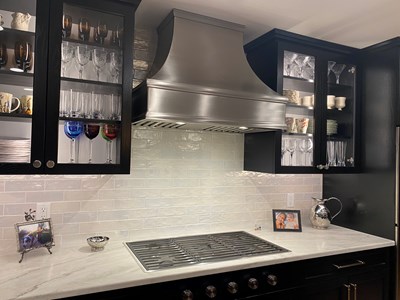 Centerpiece of new kitchen
The London Cooktop vent from Copperhoods is the centerpiece of my new kitchen. The stainless steel is beautiful and still looks great after months of cooking and is easy to clean. The vent can easily handle heavy cooking. It is one of the best purchases I have made! I'm so glad I chose to order online.