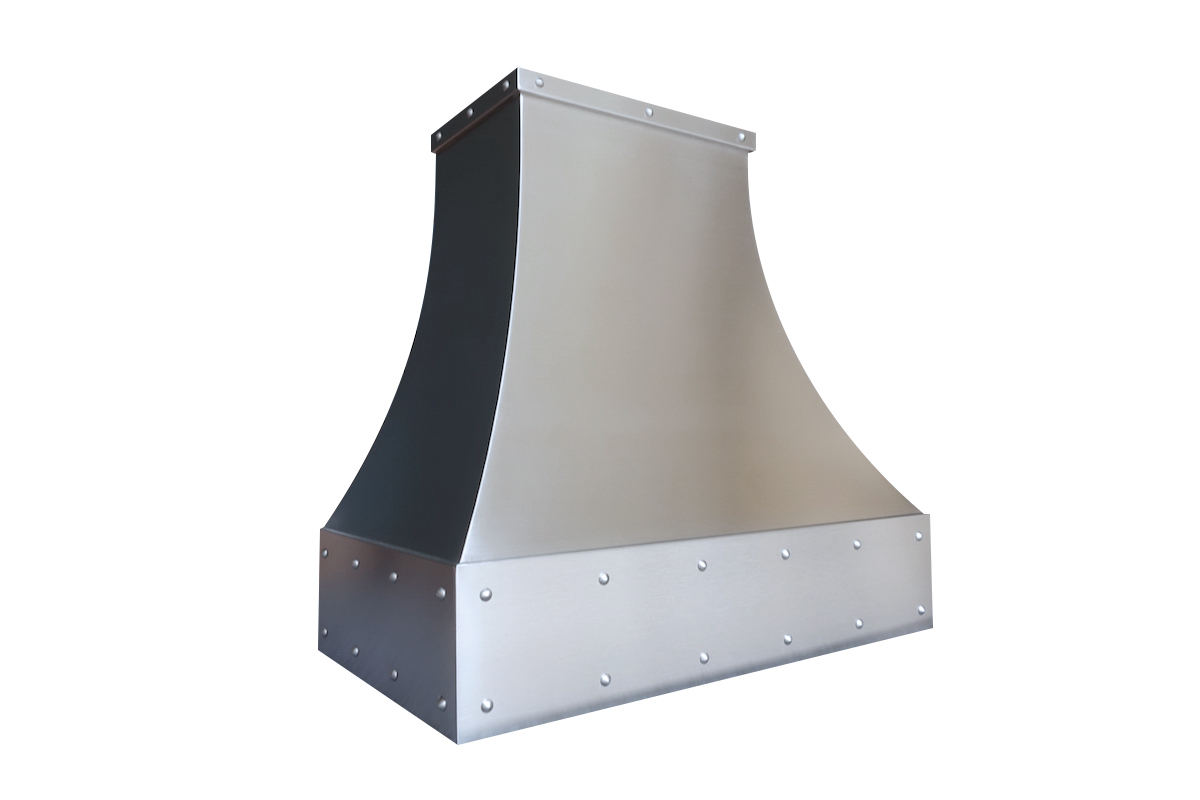 What can I customize?

Size: Choose from set options or enter custom dimensions

System: Motor-fan, light switches, filters, & liner options

Mount: Choose between wall mount or island mount

Color: Select from our choices of colors: light, medium, or dark

Texture: Various texture options are available to you

Custom: Customize the hood to your exact specifications
At Copper Hoods, we are quite fond of the "Chicago". But, ask the majority of sports fans here in Milwaukee and they would disagree. The "Chicago" stainless steel range hood features a square crown and is shown with rivets but no apron trim. Choose between a sleek and modern look with a smooth texture, or give your traditional side a nod by going with a soft or hard hammered finish. Customize with straps & rivets or an apron design. Get started today!