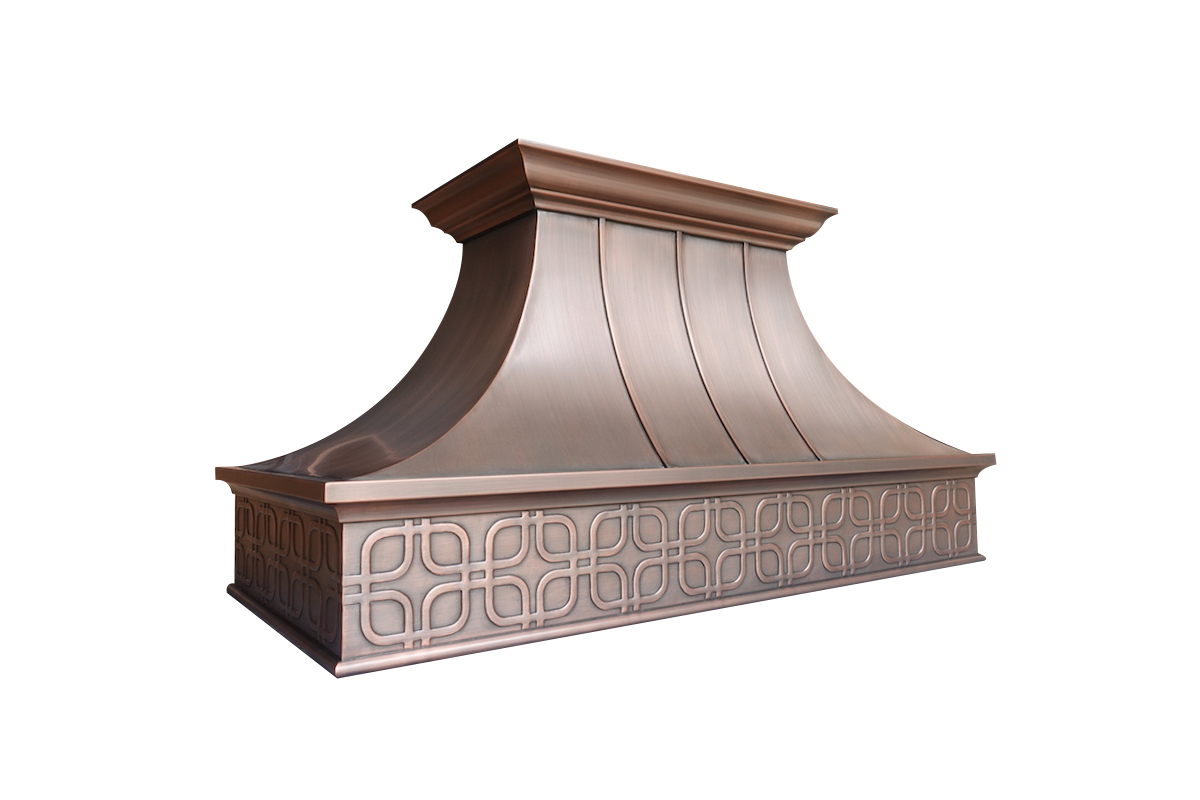 What can I customize?

Size: Choose from set options or enter custom dimensions

System: Motor-fan, light switches, filters, & liner options

Mount: Choose between wall mount or island mount

Color: Select from our choices of colors: light, medium, or dark

Texture: Various texture options are available to you

Custom: Customize the hood to your exact specifications
The "Detroit" shares many features of the "Vancouver" and "Coral Gables" range hood design. With a beveled apron and traditional look, the "Detroit" hood will definitely draw some eyes during house parties. The "Detroit" hood can be wall-mounted above stovetops or island mounted over island counter cooktops. Make your hood yours by choosing from 6 colors and 3 textures. With an antique copper finish and soft hammered texture, the "Detroit" range hood will fit in well with any rustic-inspired kitchen. Or if your kitchen has a more modern appeal, then the smooth finish and oil rubbed bronze or stainless steel will stand out with minimal effort.