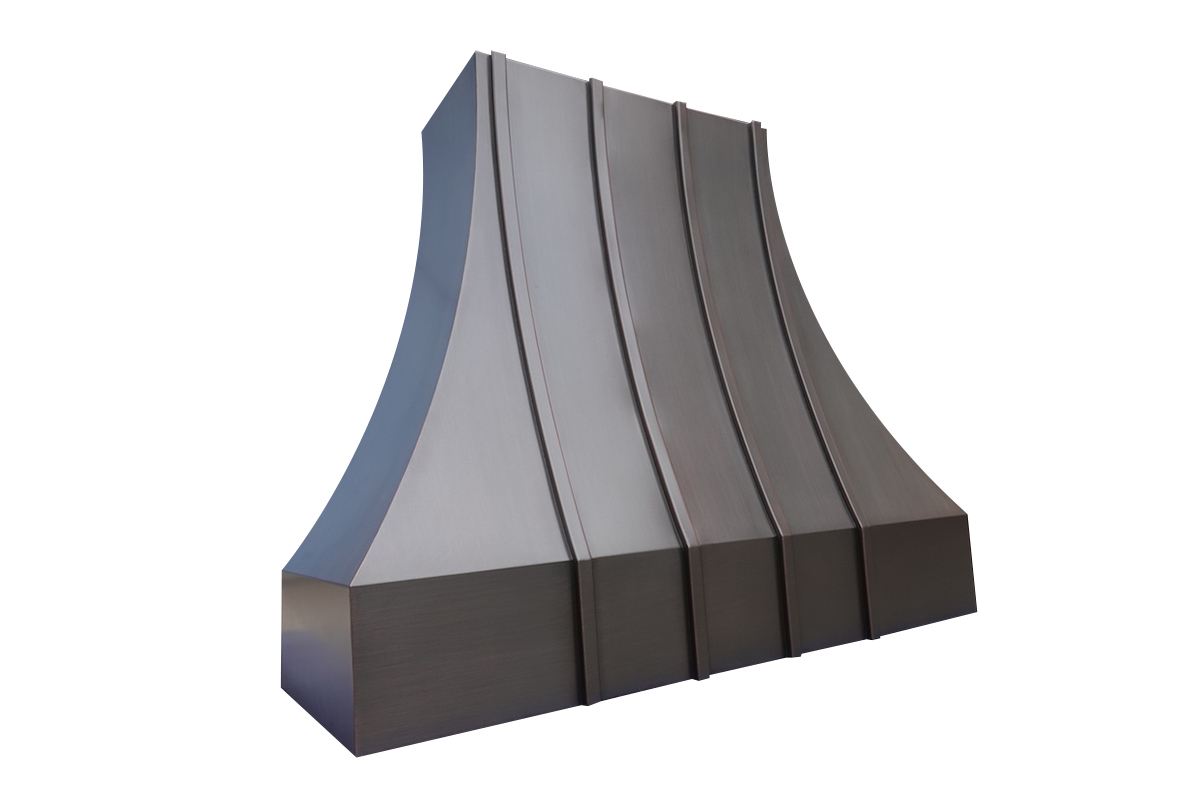 What can I customize?

Size: Choose from set options or enter custom dimensions

System: Motor-fan, light switches, filters, & liner options

Mount: Choose between wall mount or island mount

Color: Select from our choices of colors: light, medium, or dark

Texture: Various texture options are available to you

Custom: Customize the hood to your exact specifications
The "San Diego" copper hood is somewhat of a chameleon, it can blend perfectly with any American kitchen and also looks good in traditional or modern style kitchens as well. The hood featured here was designed with an oil-rubbed bronze finish, smooth body, and three expertly placed straps that run top to bottom. Customize your hood by selecting colors, textures, apron designs, straps, and rivets. All U.S. orders receive free shipping.