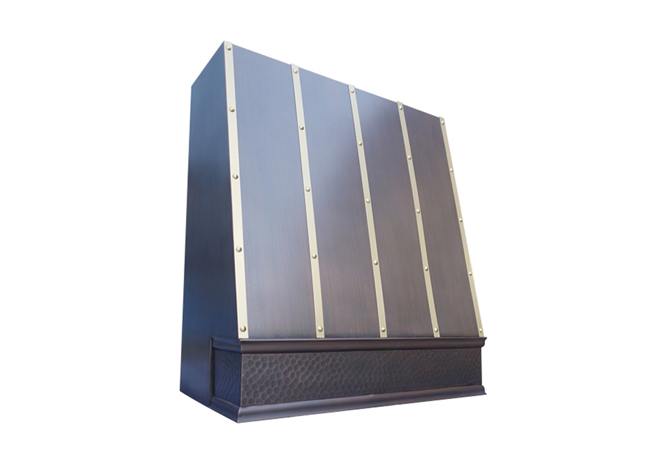 What can I customize?

Size: Choose from set options or enter custom dimensions

System: Motor-fan, light switches, filters, & liner options

Mount: Choose between wall mount or island mount

Color: Select from our choices of colors: light, medium, or dark

Texture: Various texture options are available to you

Custom: Customize the hood to your exact specifications
The "Amsterdam" shares many of the features of the "Seattle" though it does so with a flat body vs the curve of the "Seattle". An awesome hood design which is often placed in between and below cabinets. With it's bold, squared-off apron and sloping body you'll enjoy adding custom design elements to make your copper hood stand out. With an antique copper finish and soft hammered texture, the "Amsterdam" range hood will fit in well with any rustic-inspired kitchen. Or if your kitchen has a more modern appeal, then the smooth finish and oil rubbed bronze will stand out with minimal effort. Customize your Amsterdam today.