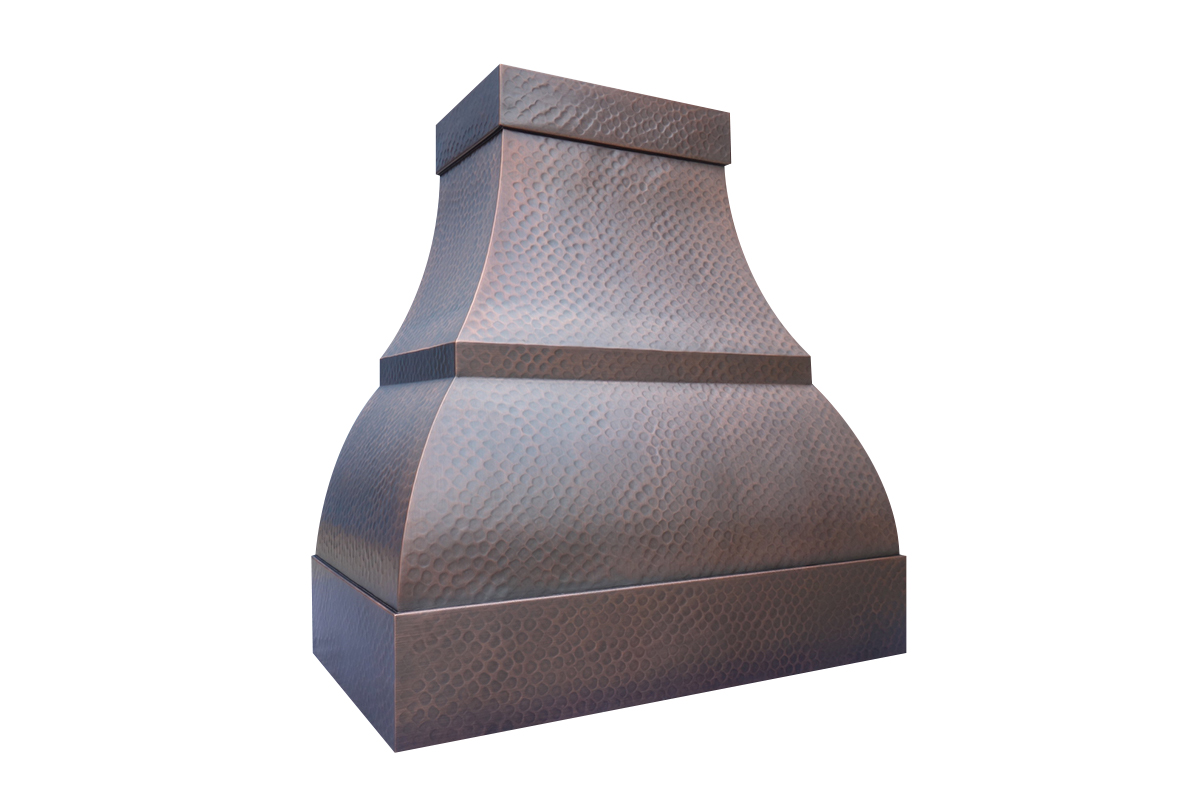 What can I customize?

Size: Choose from set options or enter custom dimensions

System: Motor-fan, light switches, filters, & liner options

Mount: Choose between wall mount or island mount

Color: Select from our choices of colors: light, medium, or dark

Texture: Various texture options are available to you

Custom: Customize the hood to your exact specifications
The city of brotherly love! Wait, that's Philadelphia. We may have to rename this one. This another customer favorite here at CKS. The "Pittsburgh" is a simple square crown with flat break in the middle to create a really unique copper hood. Whether you like the traditional look of the antique copper color, or you'd like to brighten up your kitchen with the natural copper, all our copper hoods are completely customizable to blend in seamlessly with your existing kitchen or with any new build. Pittsburgh copper range hood shown in antique copper with a smooth texture. As always, please call to customize yours today.
Copper Hood Dimension & Ventilation Options