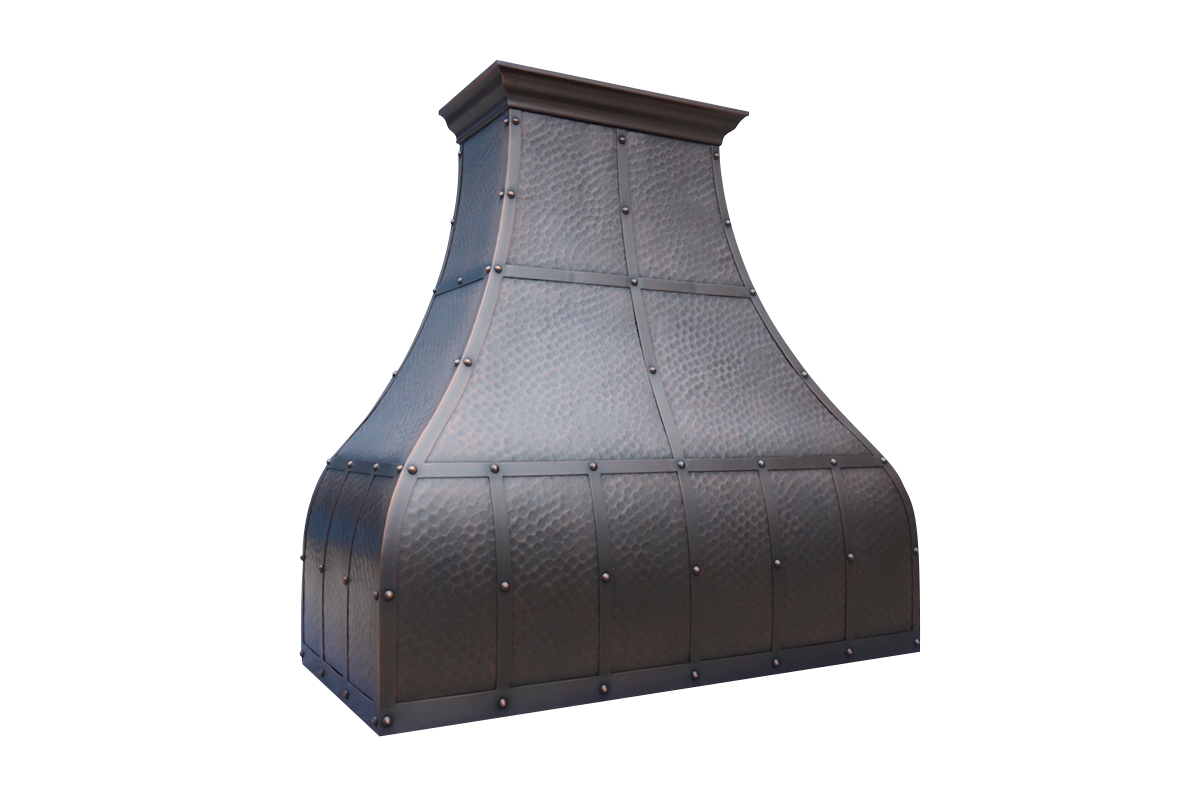 What can I customize?

Size: Choose from set options or enter custom dimensions

System: Motor-fan, light switches, filters, & liner options

Mount: Choose between wall mount or island mount

Color: Select from our choices of colors: light, medium, or dark

Texture: Various texture options are available to you

Custom: Customize the hood to your exact specifications
By far the most aggressive design here at Copper Hoods, the "Davinci" was originally slated to be named the Iron Maiden. This hood has it all; lots of straps, lots of rivets and whole lotta personality. Featuring natural copper-colored straps and a soft-hammered texture, the hood shown here will give any kitchen an old-world charm. Try out the smooth finish with an oil rubbed bronze color, or perhaps you'd prefer natural copper color and a soft-hammered texture. Either way, we know you'll feel like a renaissance master designing this copper hood. Straps and rivets are optional on the Davinci. Customize yours today.