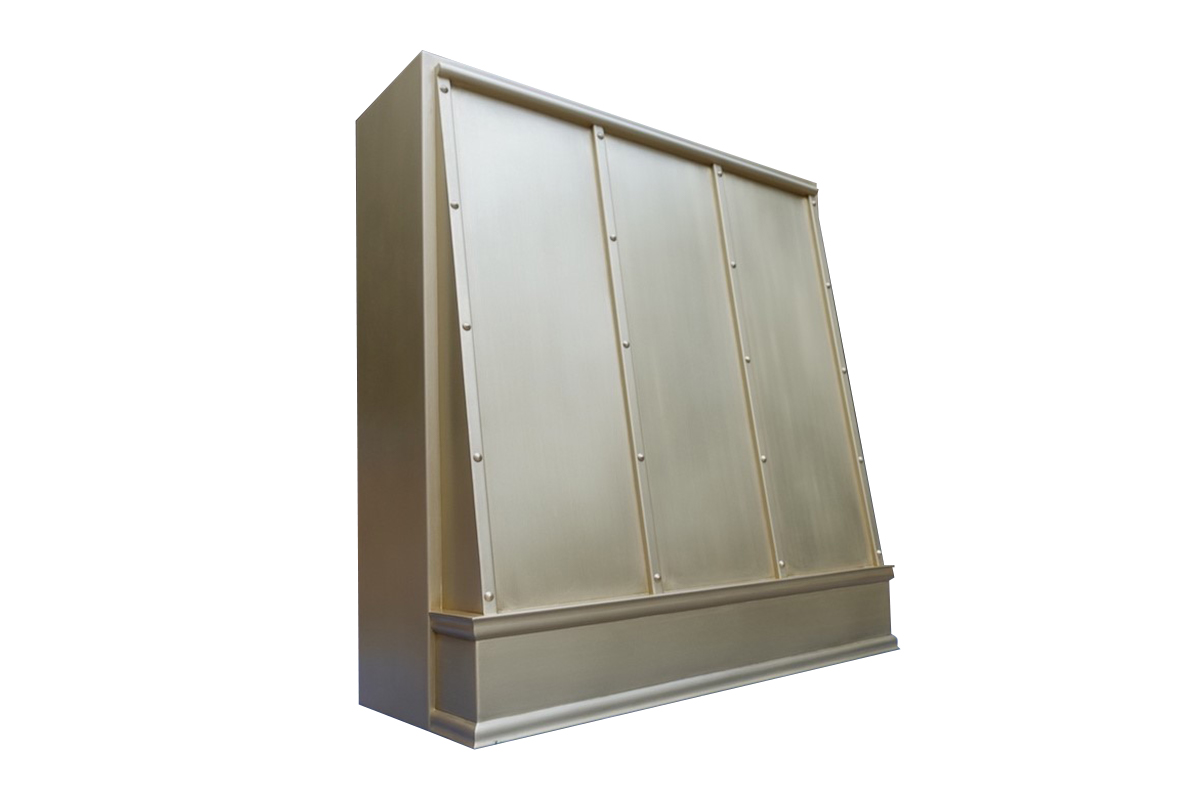 What can I customize?

Size: Choose from set options or enter custom dimensions

System: Motor-fan, light switches, filters, & liner options

Mount: Choose between wall mount or island mount

Color: Select from our choices of colors: light, medium, or dark

Texture: Various texture options are available to you

Custom: Customize the hood to your exact specifications
The Amsterdam range hood has a flat design ideal for industrial or rustic kitchens. This hood looks much better in wide designs but you can mold its design with straps, rivets, colors, and modifiable aprons to match what you are looking for. This style also fits in with cabinets due to its square nature. Free shipping in the U.S.A. Feel free to call our experts with any questions.