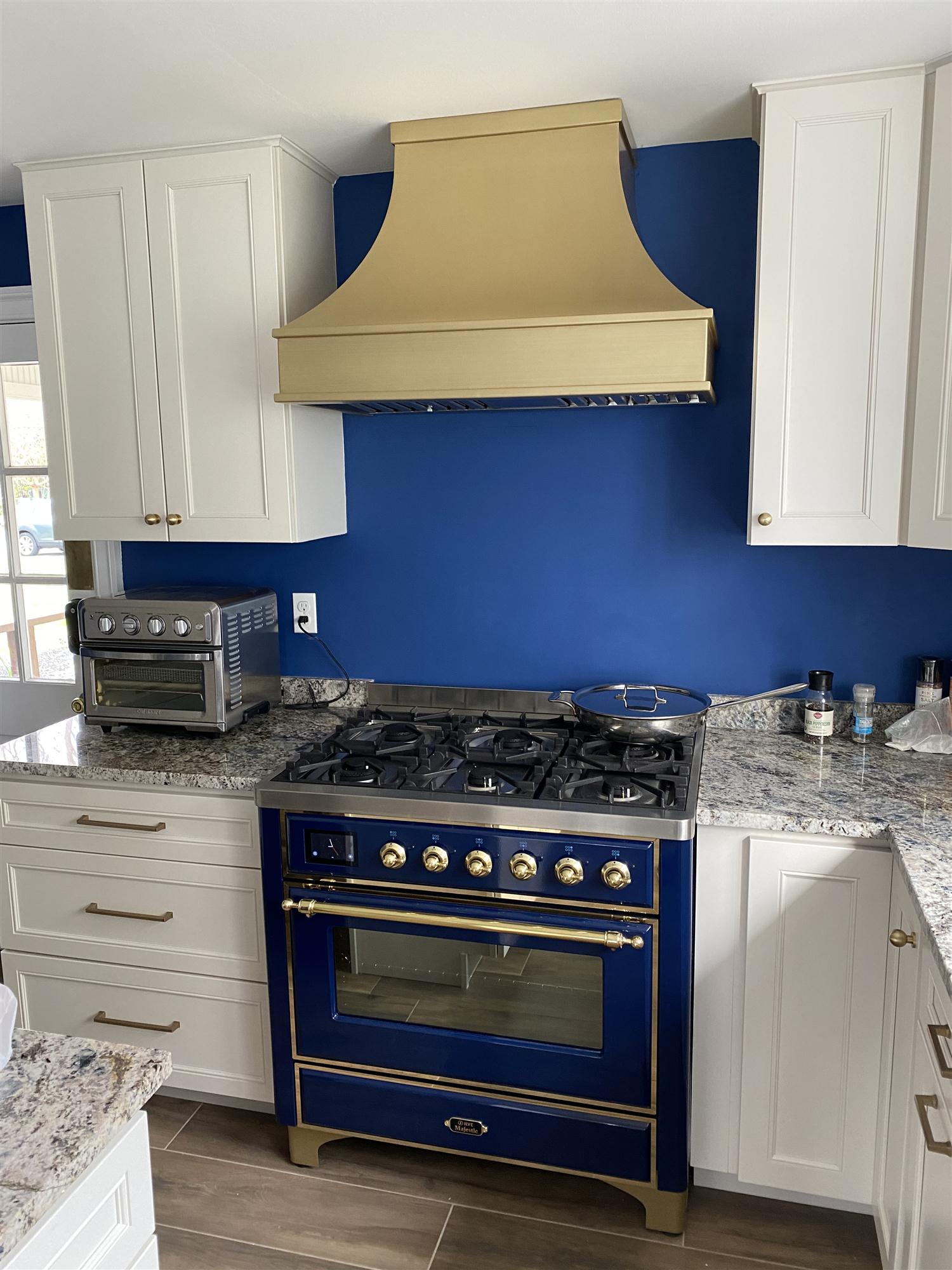 Classic, Bold Brass "New York" Hood
This classic brass range hood in the "New York" style complements the gold finishes in this classic kitchen. The New York Brass Hood blends sharp edges and smooth curves for a dramatic, yet timeless look. This wall-mounted hood can be customized to fit your space and style. Choose from 3 brass finishes, stainless steel or copper finishes. We offer over 11 color options for added straps or rivets.
Copper Hoods partners with the best overseas artisans and metalsmiths for beautifully-crafted copper range hoods and sinks. Our 16 gauge, cold-rolled copper sheets ensure your range hood stands the test of time. Unlike our competitors, Copper Hoods uses premium finishes without VOCs (volatile organic compounds) and toxic chemicals. Copper Hoods products include a lifetime structural warranty.
Read what our customers are saying about us!
American Style Brass Hoods
Copper Hoods encapsulates the style of different US cities with our American collection. We designed the New York style with the city's architectural diversity in mind. The range hood features a simple, yet urban design to mimic the city's art-deco, beaux-art and gothic revival styles. From traditional and rustic to modern and industrial, we craft range hoods for every interior style. Cities featured in our American copper hoods collection include New Orleans, Los Angeles, Chicago, Washington D.C. and more!
Visit our customization page and explore the countless hood styles offered.