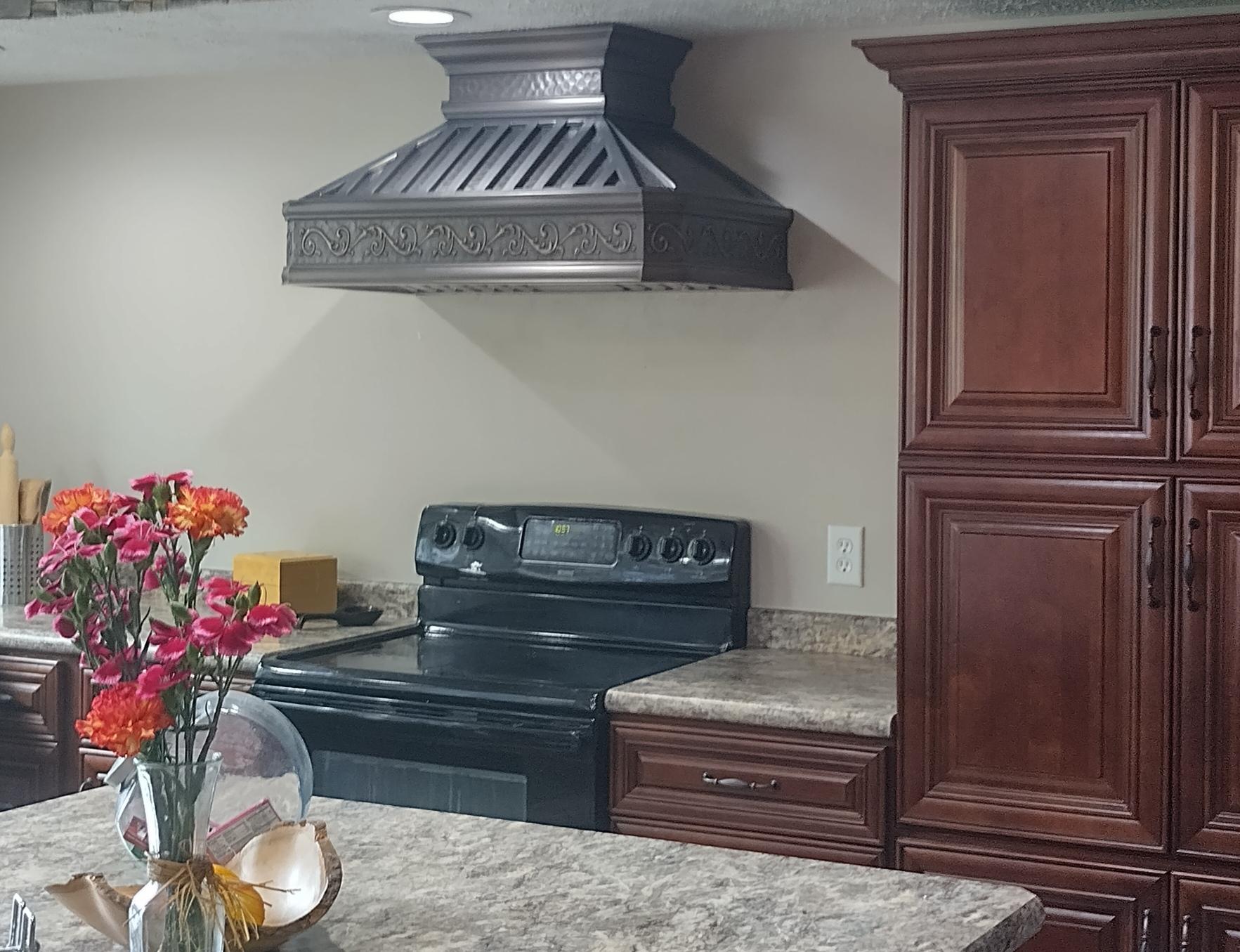 Buy Now!
Statement "Barcelona" Copper Hood with Bars
Known as the Rolls Royce of kitchen vent hoods, the "Barcelona" will be the talking point of your kitchen. The complex design features intricate crown moulding, thick bars, soft-hammered detail and an ornate apron design. Customize the color and texture of this "Barcelona" hood to reflect your kitchen aesthetic.
The testimonial from our satisfied customer: "Love my new hood. My installers were impressed with the quality of copper used. It got here so quickly, less than 3 months from start to finish considering the current state of backorders on everything. I am still waiting for my appliances ( 9 months still waiting) and my countertops were delayed too due to a piece needed to complete them. The shippers who delivered the hood were impressed by how sturdy the hood was packaged. Last Mark was so great to work with and perfectly designed my hood. I had a ton of questions and he answered them all. Thank you!"
European Style Copper Hoods
The artisans at Copper Hoods are captivated by the architecture of various European cities and craft Italian, French, English and Spanish style kitchen hoods. The "Barcelona" copper hood showcases a combination of Baroque, Gothic and Modernist styles. Using the city's complexity and beauty, Copper Hoods crafted the "Barcelona" copper hood with many design options and features. Visit our European Collection to see our take on other popular European cities.