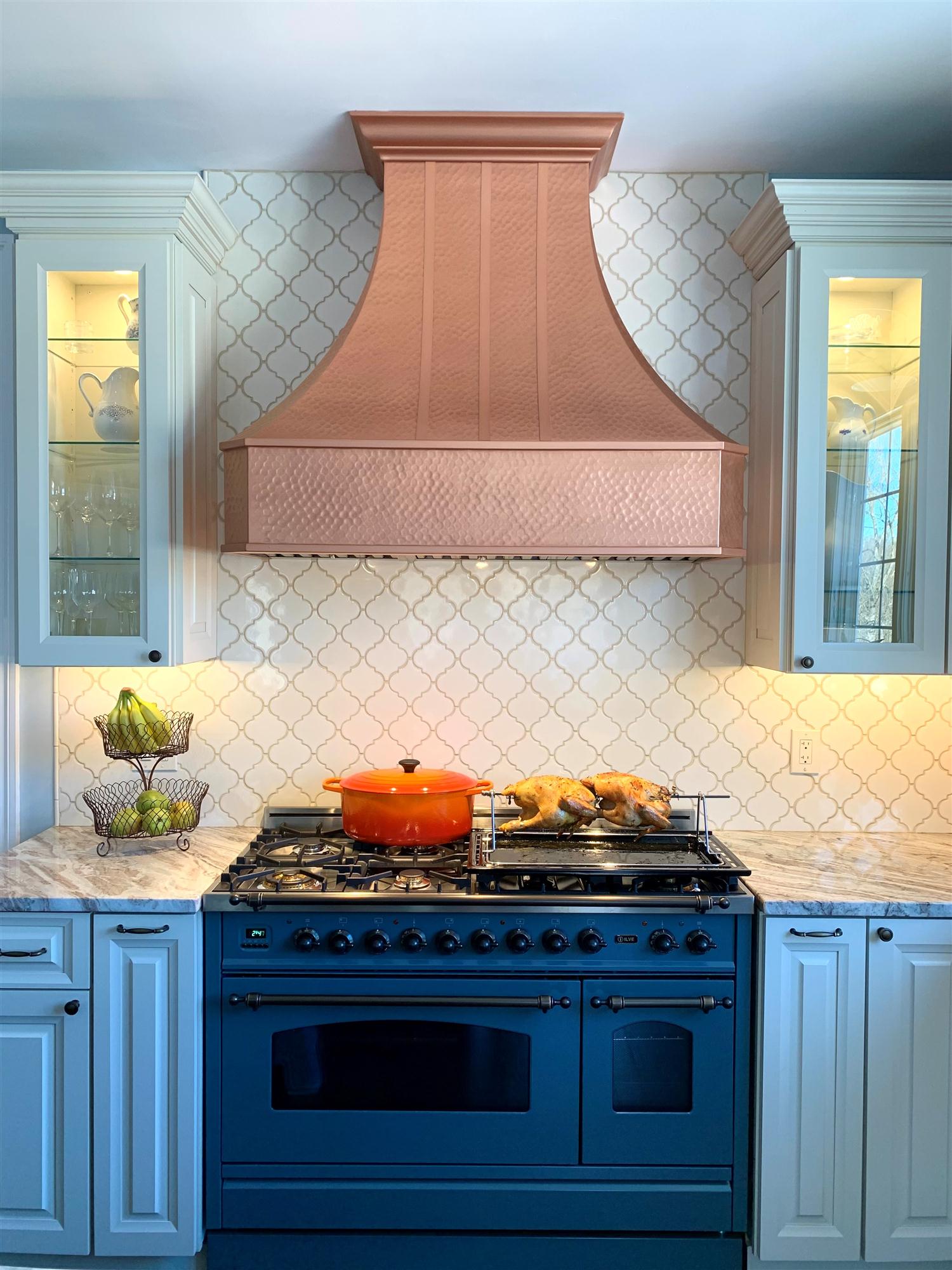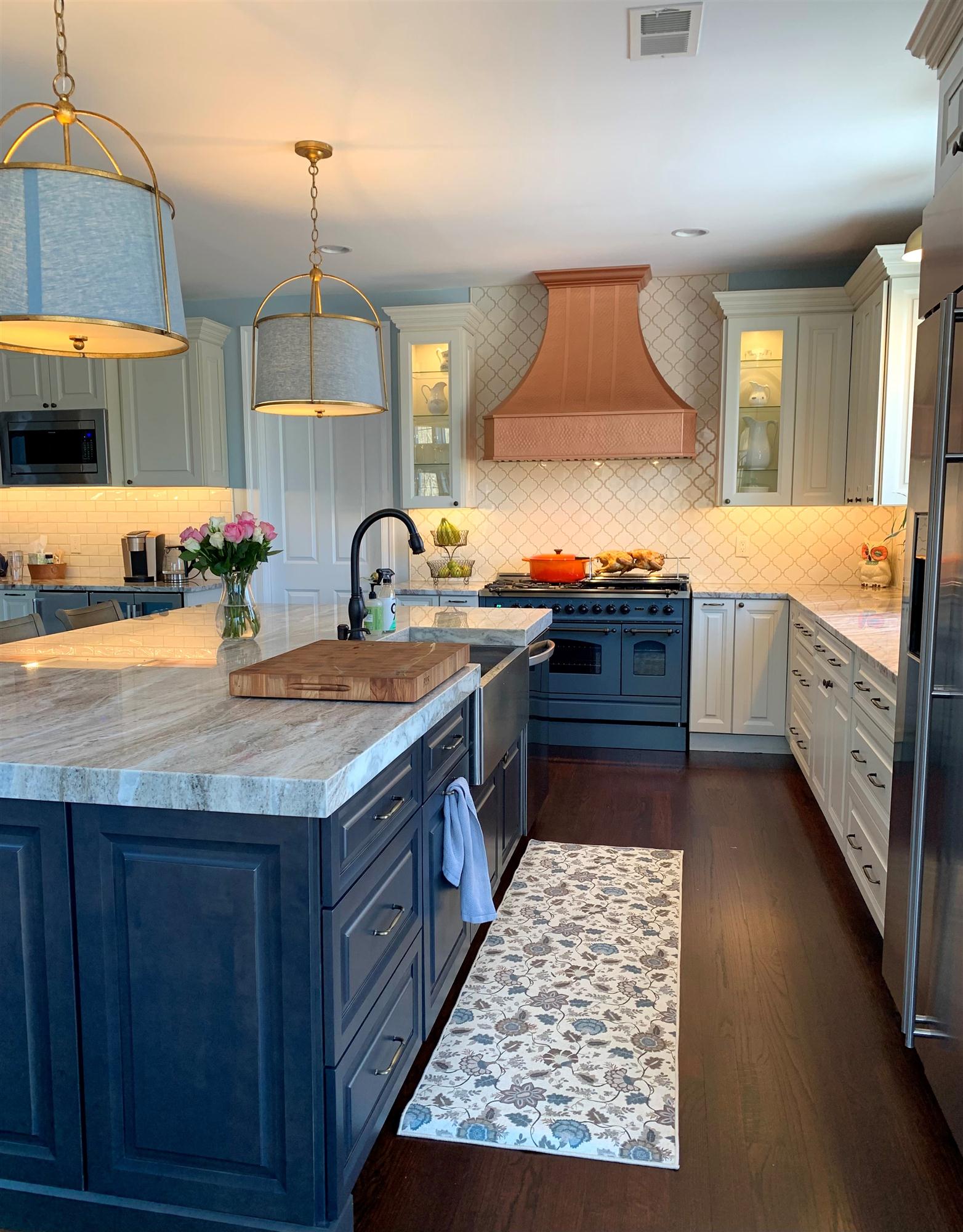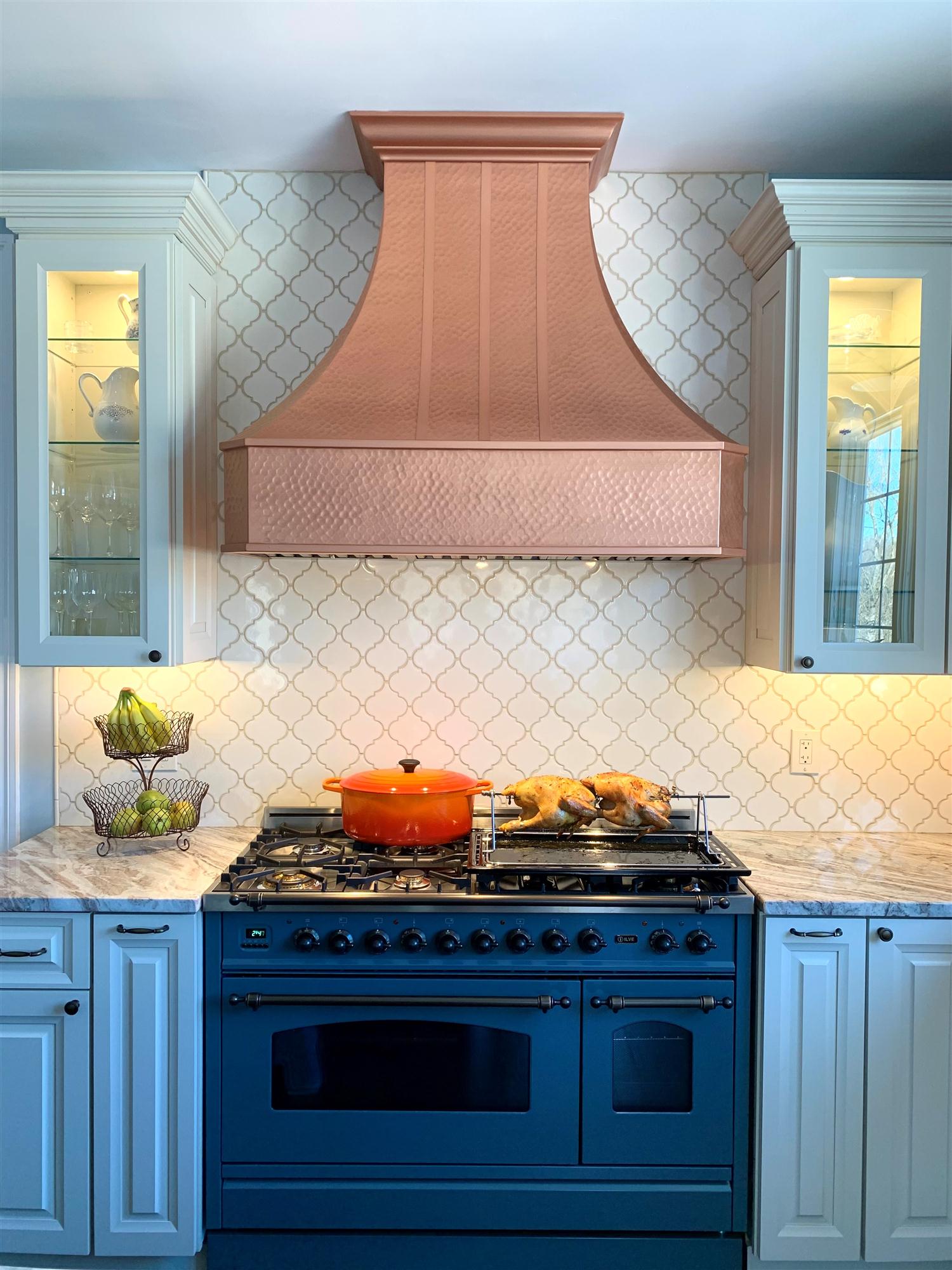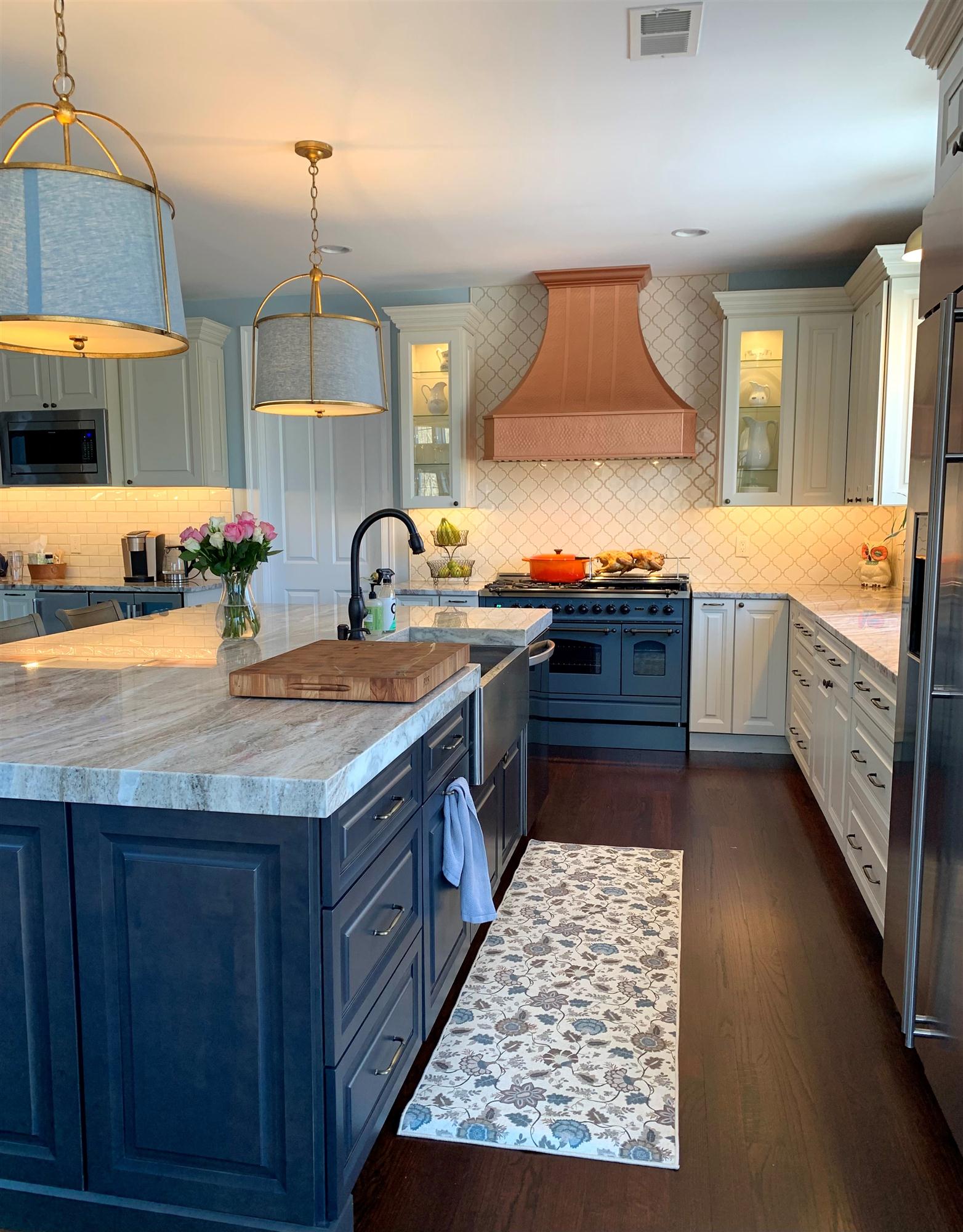 Buy Now!
Custom "Venetian" Light Natural Copper Hood with Straps
This "Venetian" range hood has a soft-hammered body, custom straps and a light natural copper patina. The hood's color makes it stand out against the off-white cabinets and patterned baCopperHoodsplash, making it the focal point of the kitchen. The federal-style crown molding atop the "Venetian" hood matches the decorative trim on the cabinets. This European style range hood is the perfect addition to any modern kitchen.
All hoods are made from 16 gauge, cold-rolled copper sheets. With our specialized welding method, we offer a quality product with a lifetime structural warranty. Our hoods are designed and manufactured to last for a lifetime.
Visit the customization page to create the perfect hood for your kitchen.
European Style Copper Hoods
Our European copper hood collection reflects the architectural styles of the cities they are named after. The "Venetian" in particular features a sleek and minimalistic design. Each hood has a wide range of customization including size, color, texture, and additional details such as straps and rivets. Check out the full collection of our European style copper range hoods.
Check out our reviews to see what customers think of their new hoods.