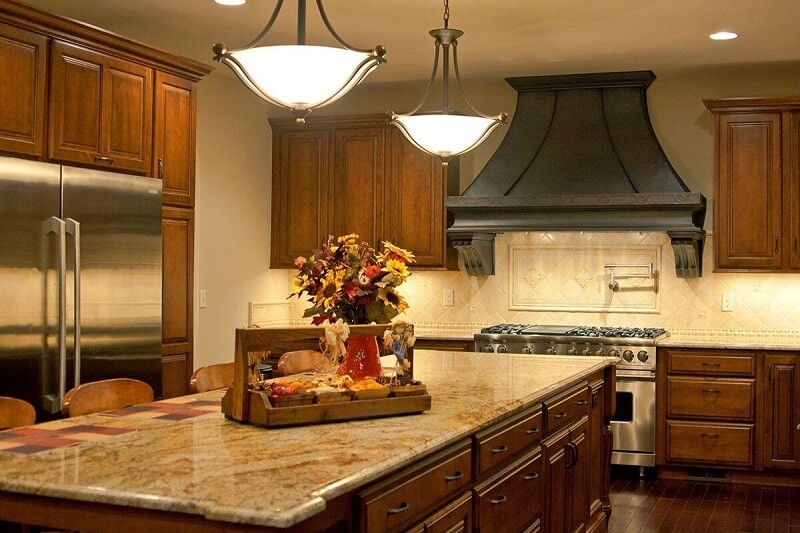 "Boston" Gunmetal Color Copper Range Hood with Custom Apron & Straps
The copper stove kitchen hood has an gunmetal colored finish with two sets of straps, and a subtle custom pattern on the apron. The modern appearance contrasts with the traditionally-styled warm kitchen to create a unique style and old-world charm. If you're looking for a little old-world charm in your kitchen, begin customizing your own copper hood right now.
All hoods are made from 16 gauge, cold-rolled copper sheets. Because of our specialized welding method, we are able to offer a quality product with a lifetime structural warranty. These hoods are designed and manufactured to be enjoyed for a lifetime.
Modern Style Copper Hoods
Modern style copper range hoods feature clean-cut edges and bold shapes. Although minimalistic, these selections can be styled with different patterns and textures to create a more intricate look. Changing the color is an easy way to tailor a copper hood to suit your kitchen's theme. A darker hood would suit a modern kitchen, but an antique copper color might be better suited for a modern themed kitchen that has a slightly rustic style. Check out the full collection of our modern style copper range hoods.
See what others are saying about their custom-designed copper hoods.
Call today to begin your order.