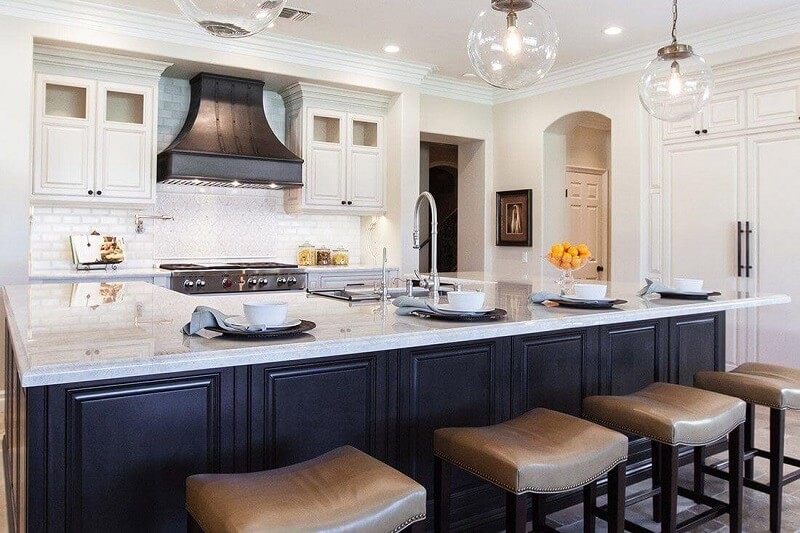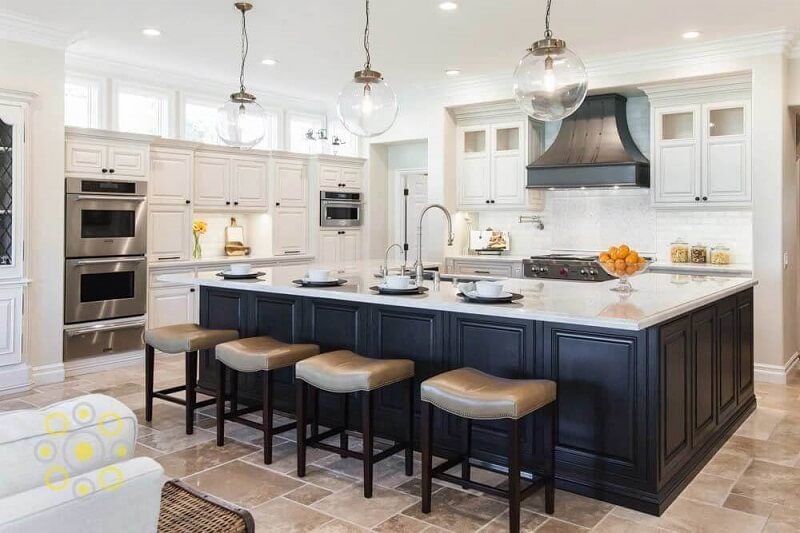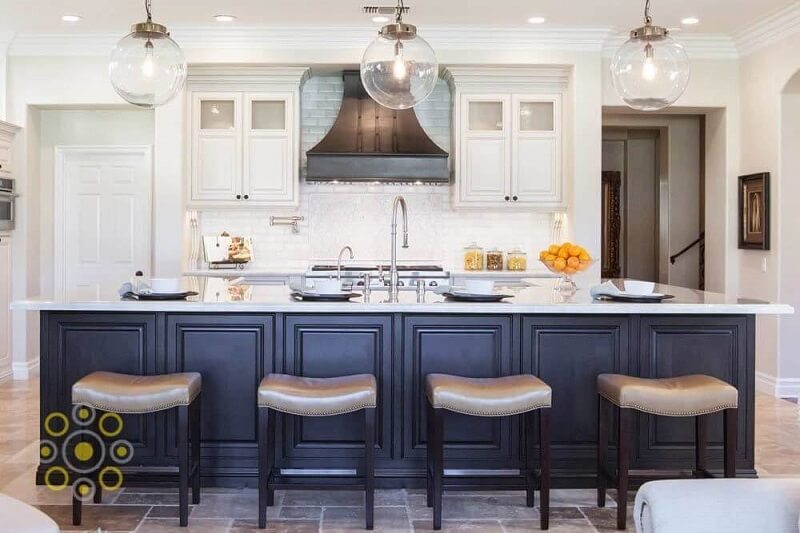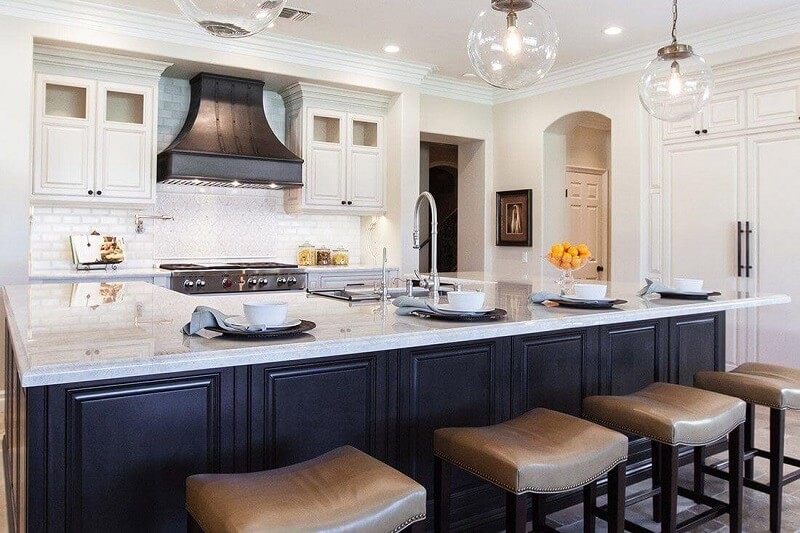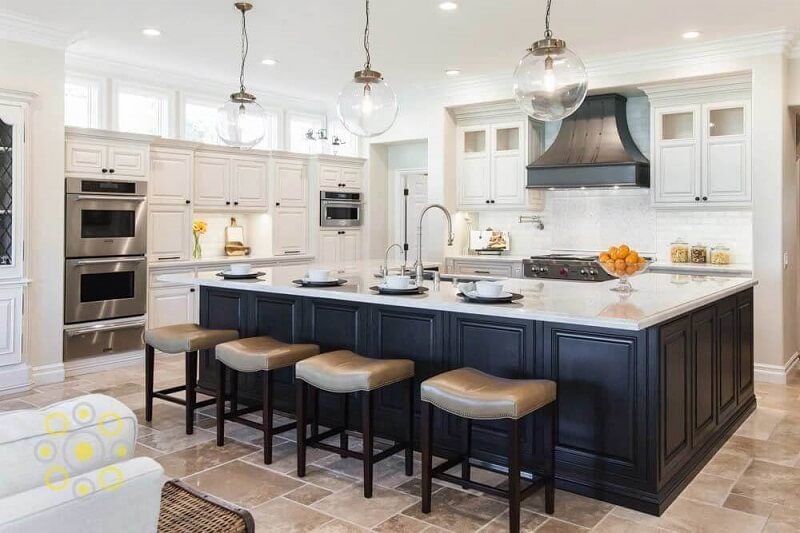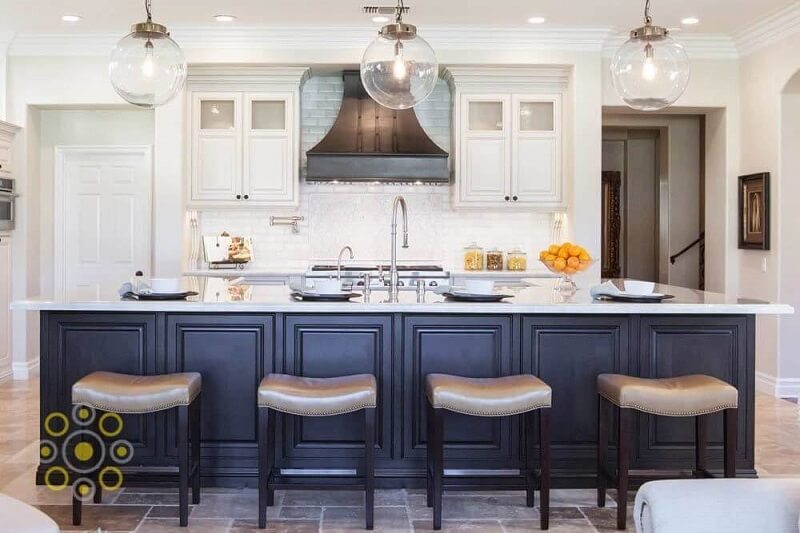 Buy Now!
"LONDON" GUNMETAL RIVETED RANGE HOOD
This natural copper kitchen hood has a gunmetal color with three sets of straps and rivets. The result is a simple hood that grabs attention in this kitchen. The dark color and sleek style make it the centerpiece of this all-white space.
All hoods are made from 16 gauge, cold-rolled copper sheets. Because of our specialized welding method, we are able to offer a quality product with a lifetime structural warranty. These hoods are designed and manufactured to be enjoyed for a lifetime.
Visit the customize page to begin designing the copper stove hood that will be the talking point of your kitchen.
European Style Copper Hoods
The European copper range hoods have a traditional, elegant style that complements the Old World appeal of Italy, France, and England. Each hood can be further modified to compliment a more nuanced kitchen style. For example, the Parisian hood could be in a darker color for a modern look in a European-style kitchen. Check out the full collection of our European style copper range hoods.
See what others are saying about Copper Hoods; check out our review page.