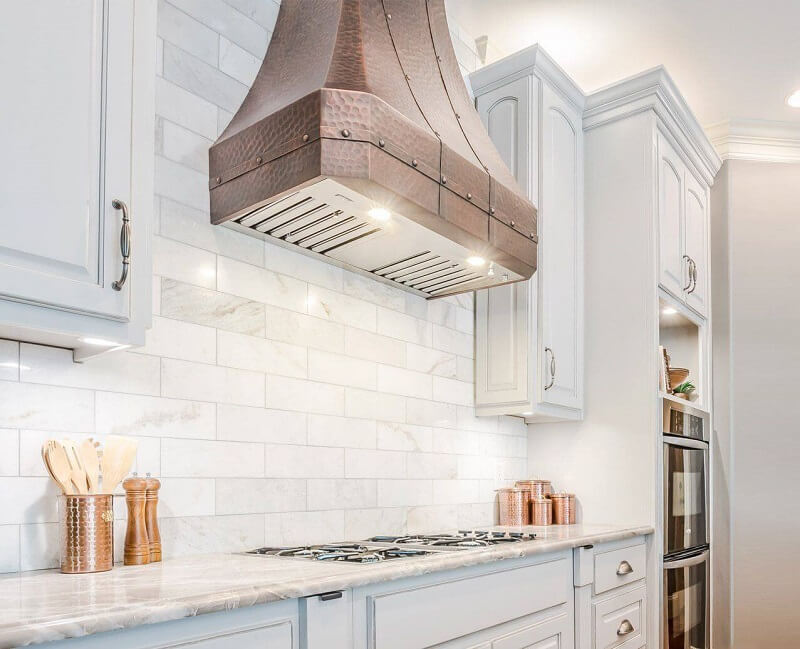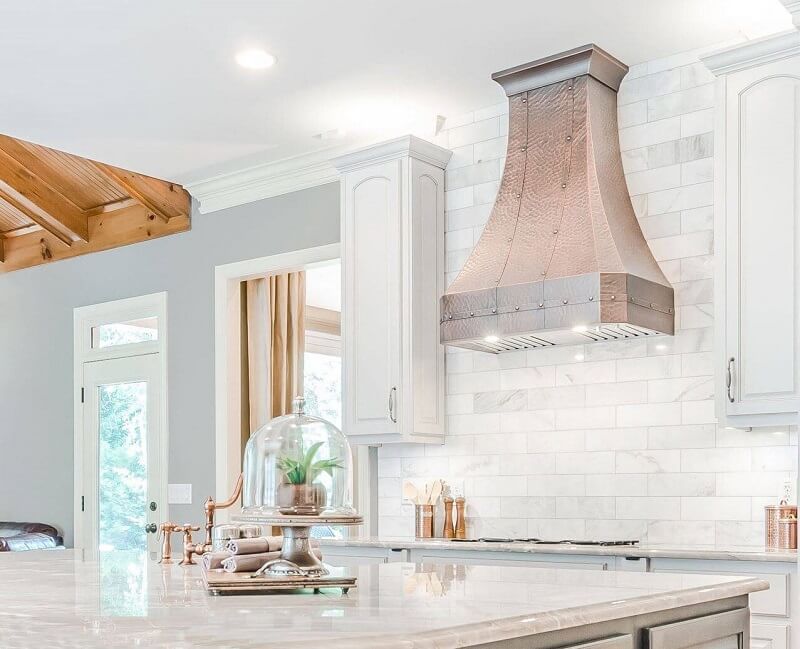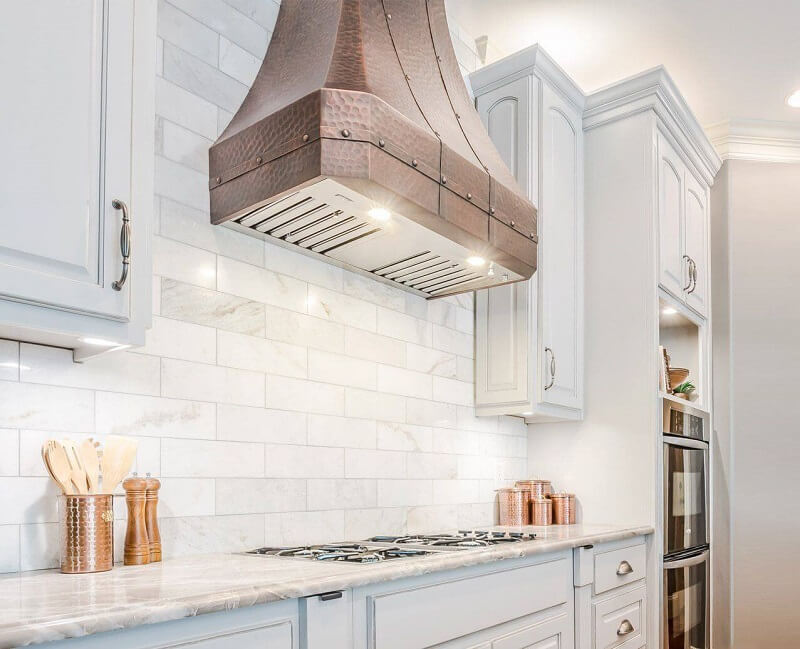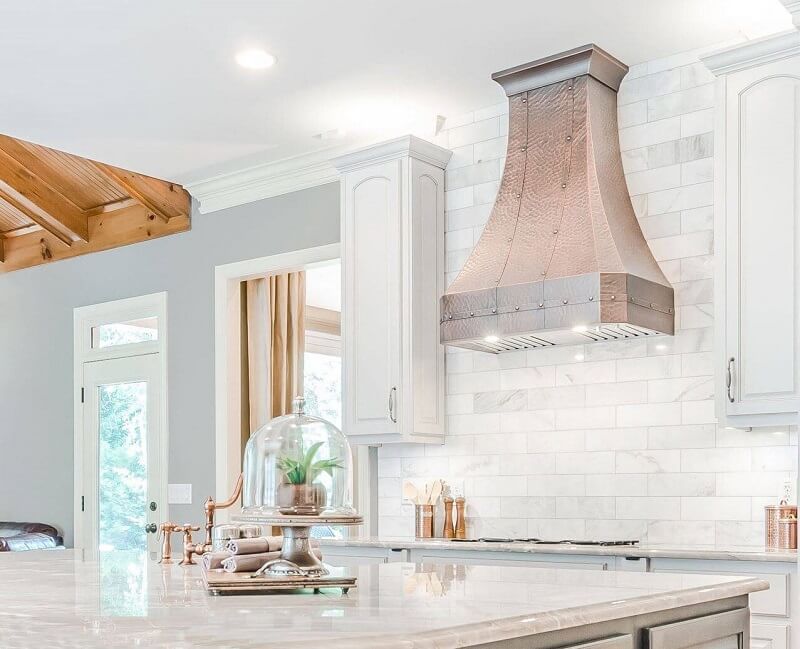 "Regal" Antique Copper Soft-Hammered Riveted Stove Hood with Custom Straps
This regal copper range hood has a soft-hammered texture and antique copper color along with the custom placed straps and rivets contribute to the modern style kitchen. The kitchen has stark white tiles and cabinets making the copper color of the range hood the main focal point. Design your own copper hood to be the main focal point of your kitchen remodel, visit our customize page now!
All hoods are made from 16 gauge, cold-rolled copper sheets. Because of our specialized welding method, we are able to offer a quality product with a lifetime structural warranty. These hoods are designed and manufactured to be enjoyed for a lifetime.
Modern Style Copper Hoods
Modern style copper range hoods feature clean-cut edges and bold shapes. Although minimalistic, these selections can be styled with different patterns and textures to create a more intricate look. Changing the color is an easy way to tailor a copper hood to suit your kitchen's theme. A darker hood would suit a modern kitchen, but an antique copper color might be better suited for a modern themed kitchen that has a slightly rustic style. Check out the full collection of our modern style copper range hoods.
Still not convinced? Head over to our testimonials page to start designing your own copper range hood.
Call today to begin your order.