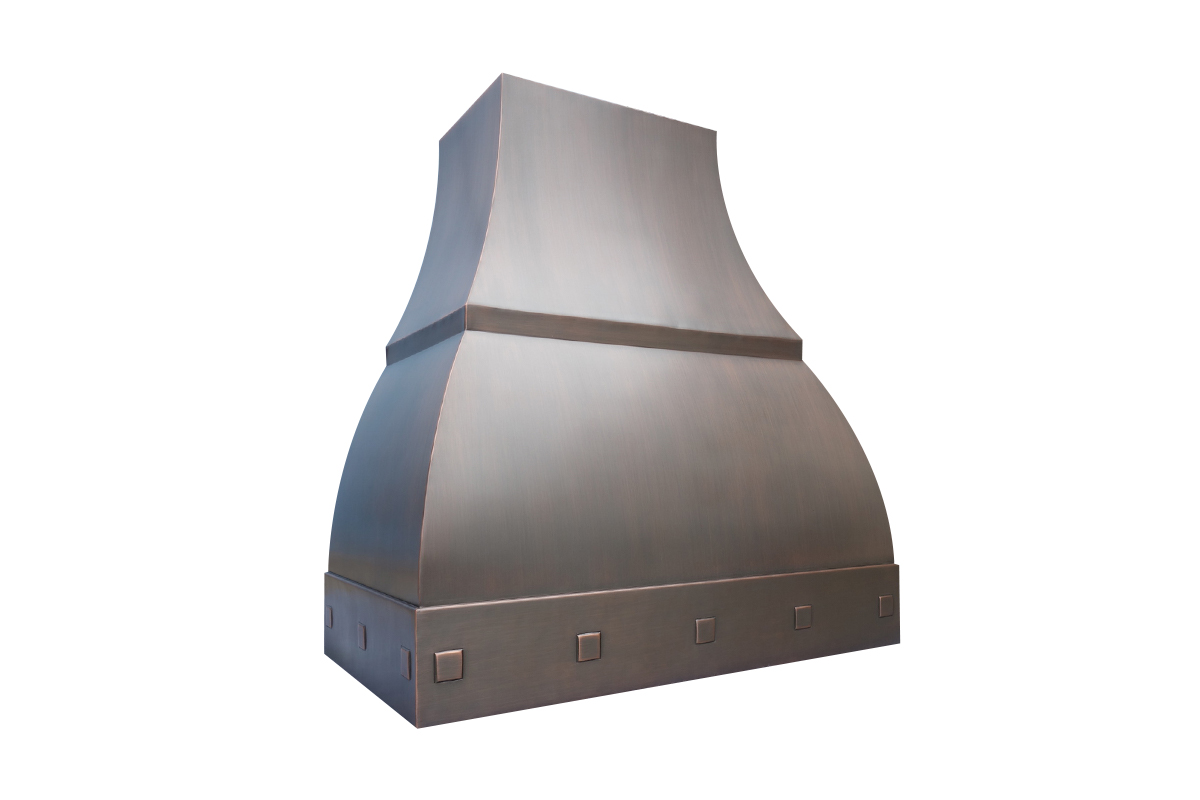 What can I customize?

Size: Choose from set options or enter custom dimensions

System: Motor-fan, light switches, filters, & liner options

Mount: Choose between wall mount or island mount

Color: Select from our choices of colors: light, medium, or dark

Texture: Various texture options are available to you

Custom: Customize the hood to your exact specifications
The "DC" Copper Hood is an immaculate design and another favorite here at Copper Kitchen Specialists. Details include a minimal design with a squared apron, upper body interior curve and lower body exterior curve. The kitchen vent hood Shown on this page was designed with an Antique Copper finish, smooth body and soft hammered apron. Other options shown here include large, bold squares running along the apron giving this copper hood an industrial look. Customize your own copper hood to match the design of your kitchen.