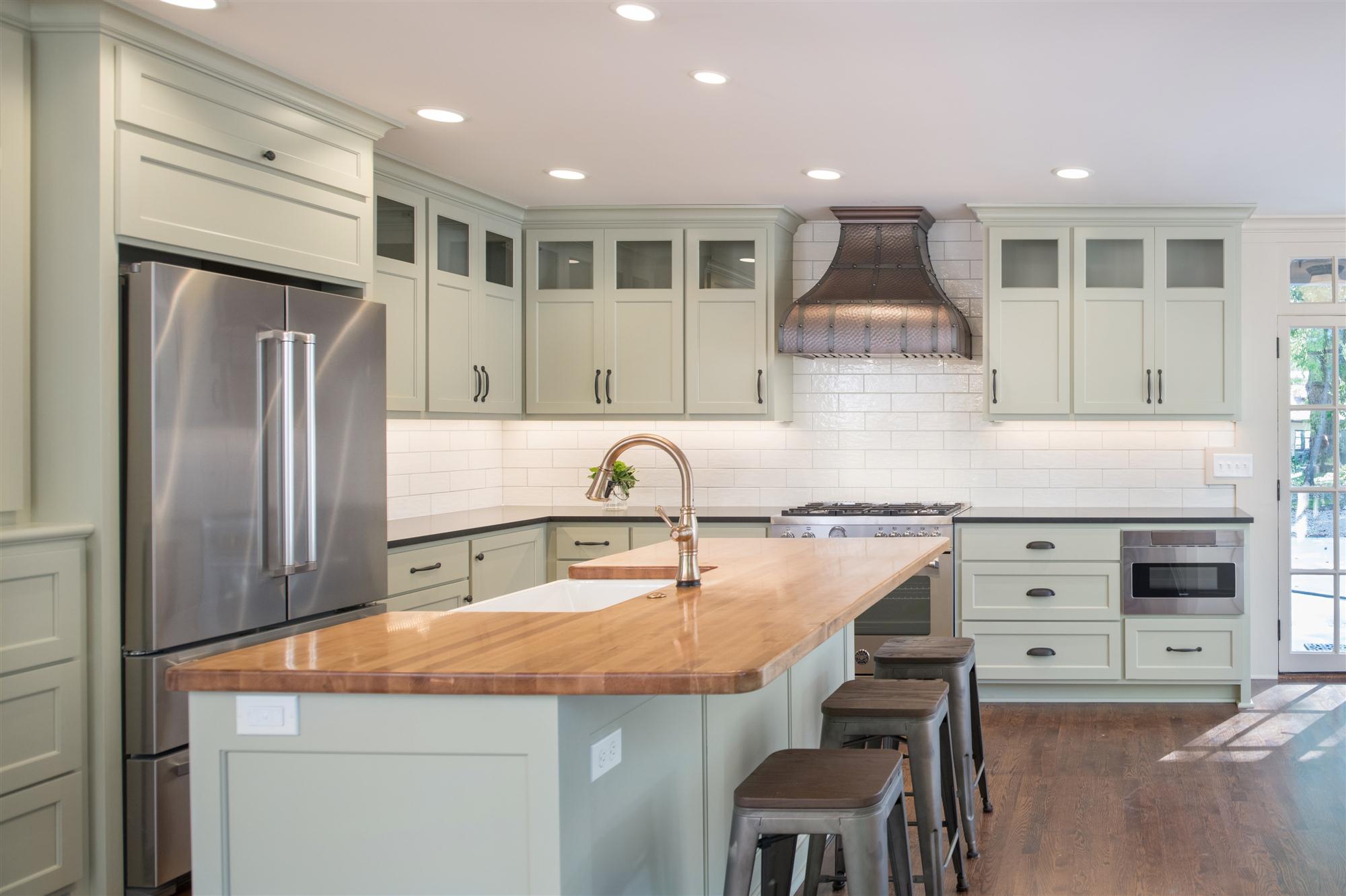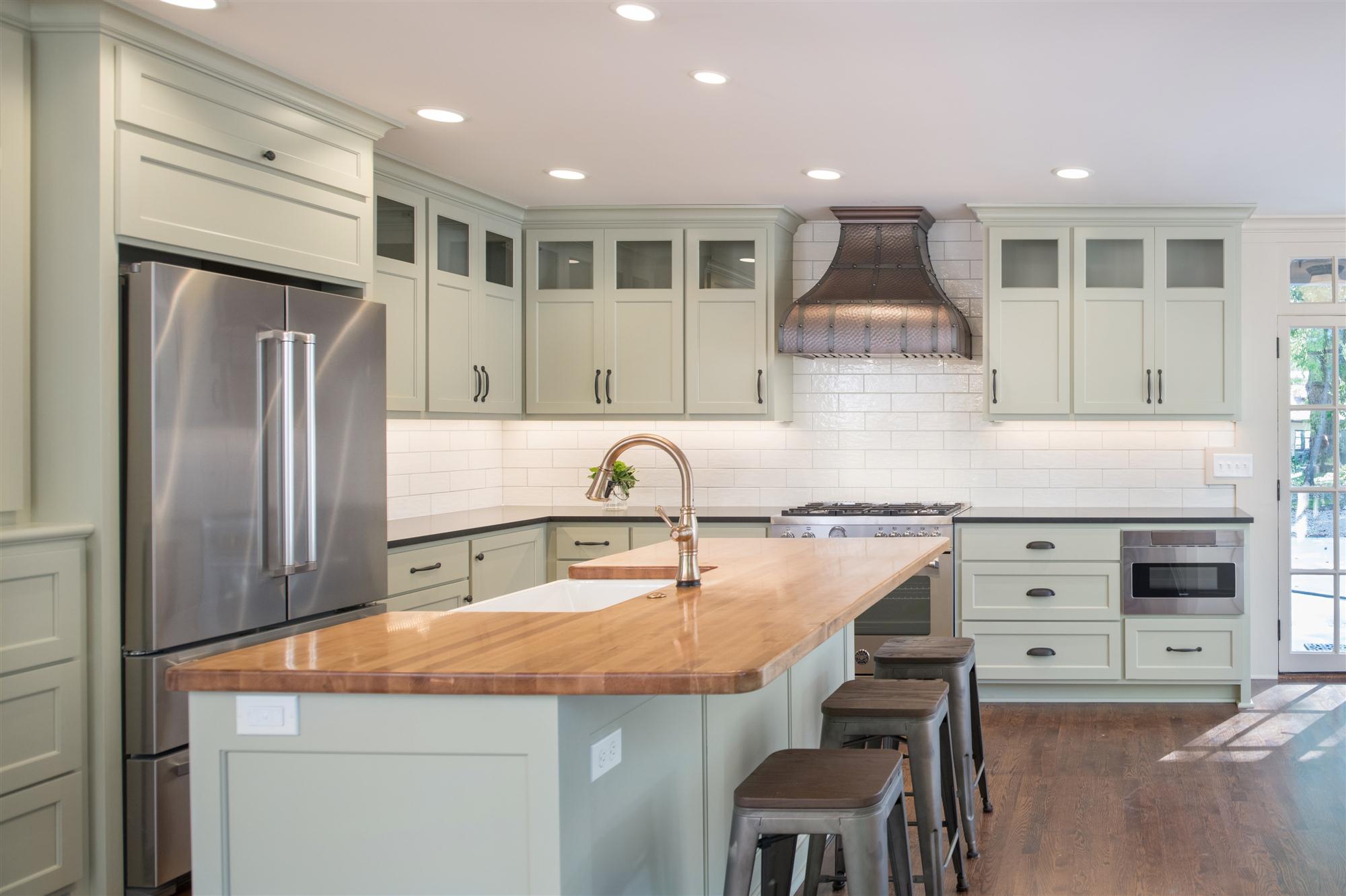 Buy Now!
"Davinci" Soft Hammered Antique Copper Hood
The Italian style, "Davinci Hood" features an antique copper-colored custom range hood fit to perfection. The kitchen range hood was customized to have a soft hammered texture and straps running horizontally and vertically. The simple Davinci Range Hood was transformed to become the centerpiece of the all-white kitchen. Visit our customize page to see all our color and texture options.
Every hood is made from 16 gauge, cold-rolled copper sheets and customized to the owner's taste. Because of our specialized welding method, we are able to offer a quality product with a lifetime structural warranty. These hoods are designed and manufactured to be enjoyed for a lifetime.
Italian Style Copper Hoods
Italian style range hoods can suit the style of any European styled kitchen. The Davinci copper hood has a convex look while the Venetian copper hood has a concave look. The Franciscan and Bella copper hoods are suited for bold apron patterns to be added to your liking. You can choose an original pattern to add or you can choose an apron pattern from our site to send to one of our design specialists. Check out our full copper range hood collection.
See what other satisfied customers are saying about the copper range hoods!
Pictures were taken by Architectural Craftsmen
Photographer: Matt Kocourek